51 Insurrection
Filmed on the Causse de Sauveterre, Eglise Champerboux (another churche than episode 49 and 50) and Boissets.
Insurrection starts (below) in the eglise Champerboux, later this episode the church comes back. Middle picture: William tells Gerhard about his experience.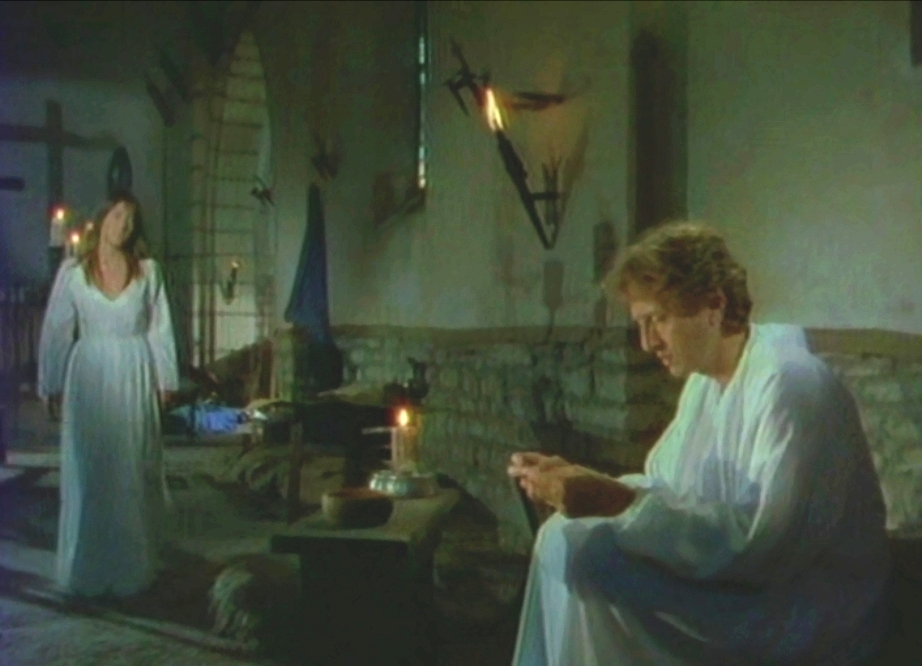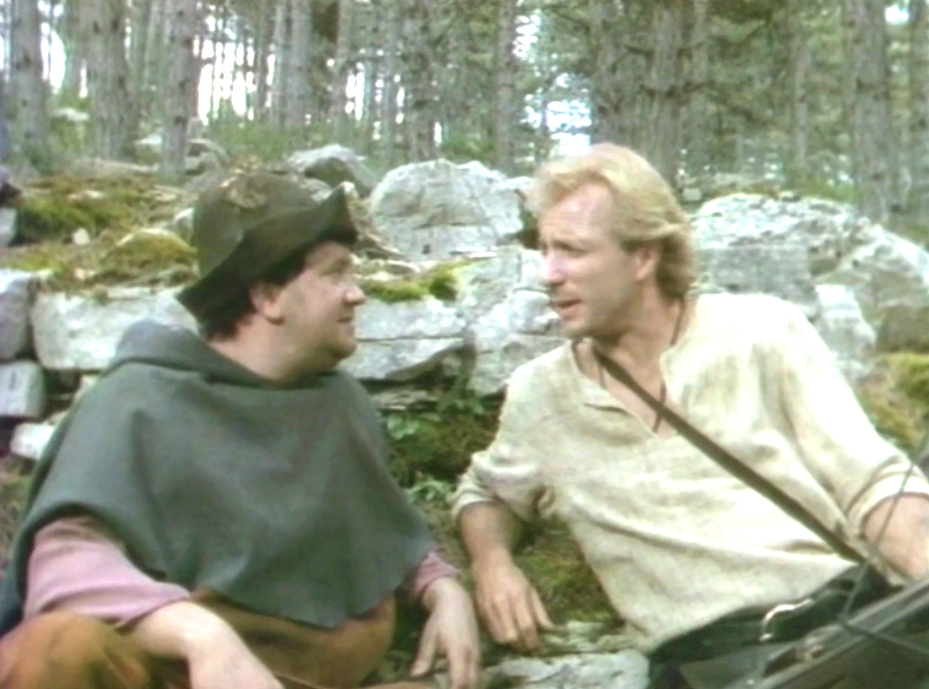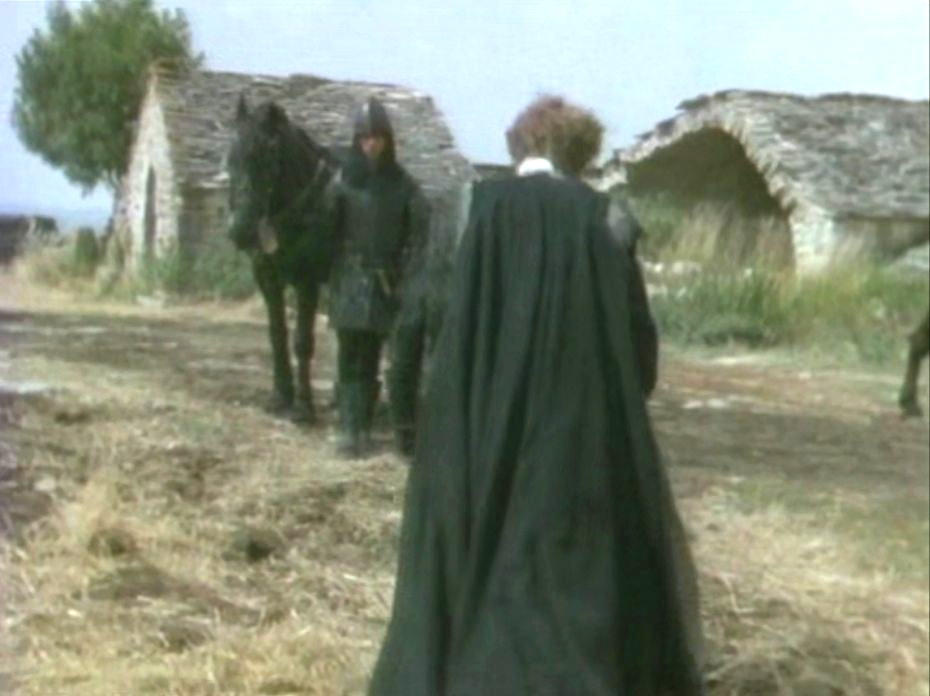 Location: Boissets. Scene: Suddenly there seems to be a woman in Gessler's life. She really seems to care about him. After Tell's death, Gessler can't sleep well. He needs to know why Tell
could rise from the dead. The woman has a plan, Gessler will drop her in Tell's village. They want to keep up appearances about she have been dismissed and they've had a quarrel. In this way
they hope she can infiltrate and so she can get through to Tell and Gerhard and come to know the secret. What they don't know is that Tell doesn't know 'the secret.' as well.
1988 2015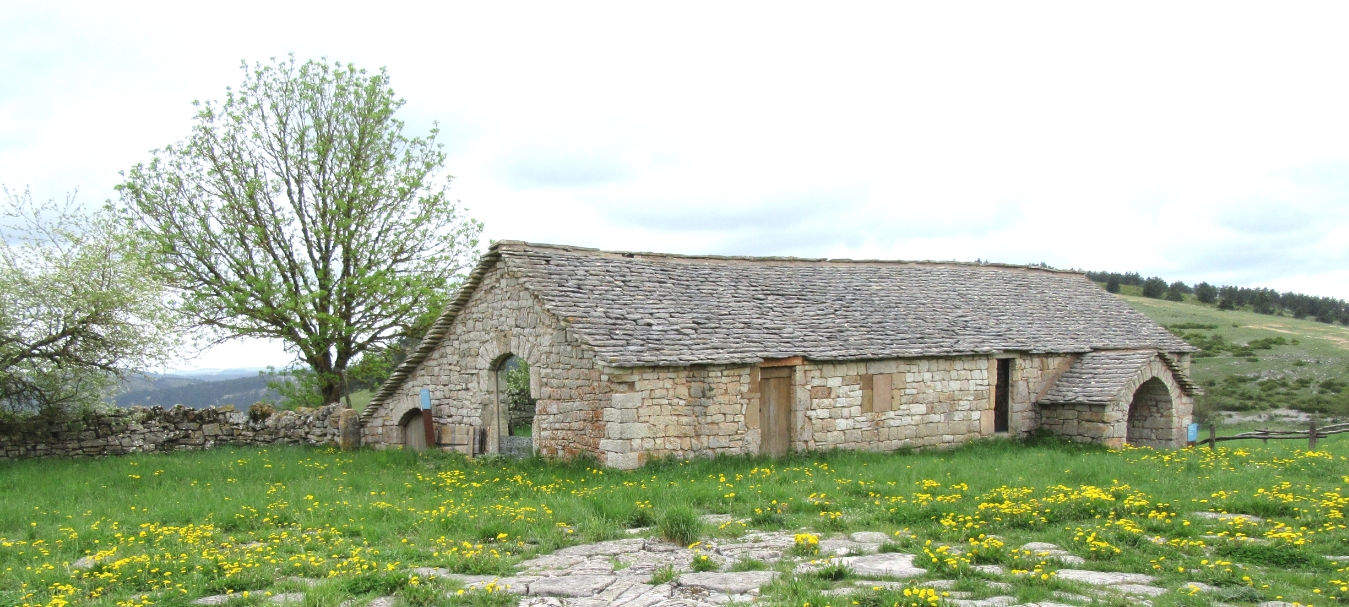 Gessler goes far to find out what happened to Tell. He 'drops' his girl and he pretends he beats her up and and then leaves te village (location: Boissets).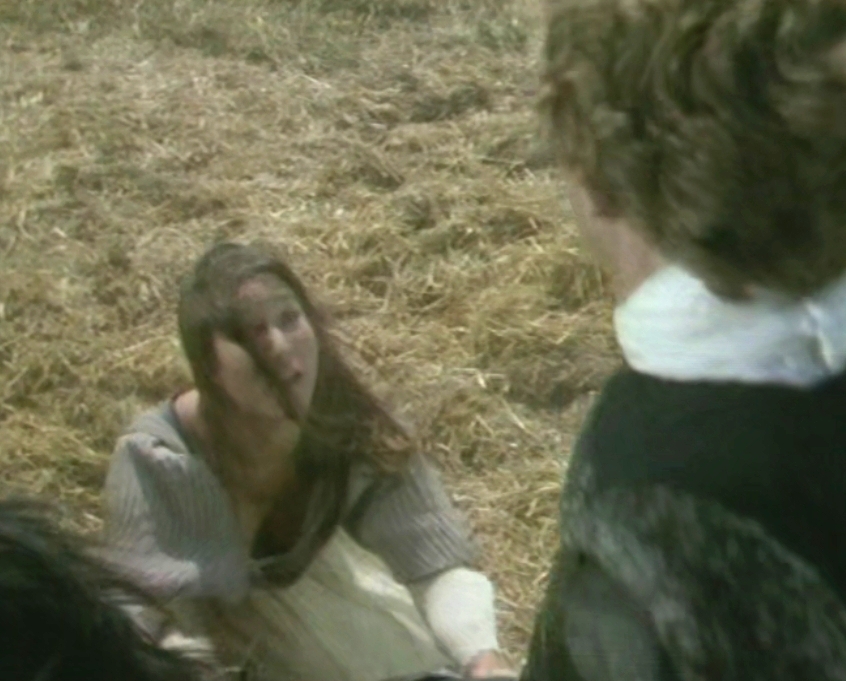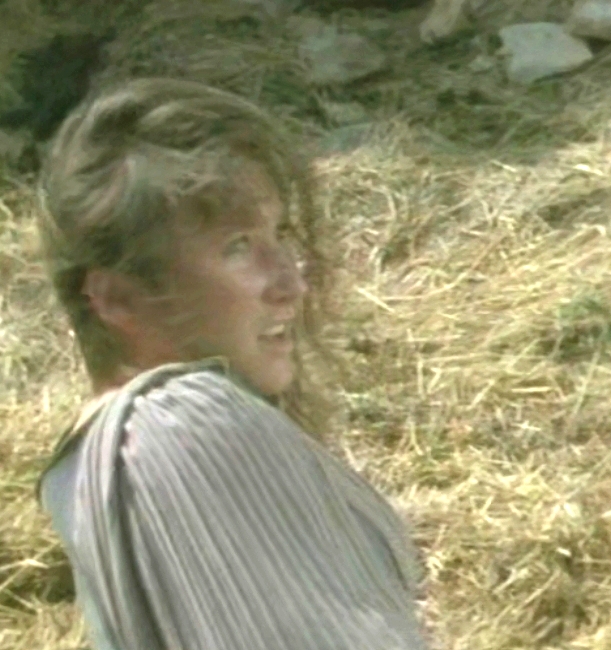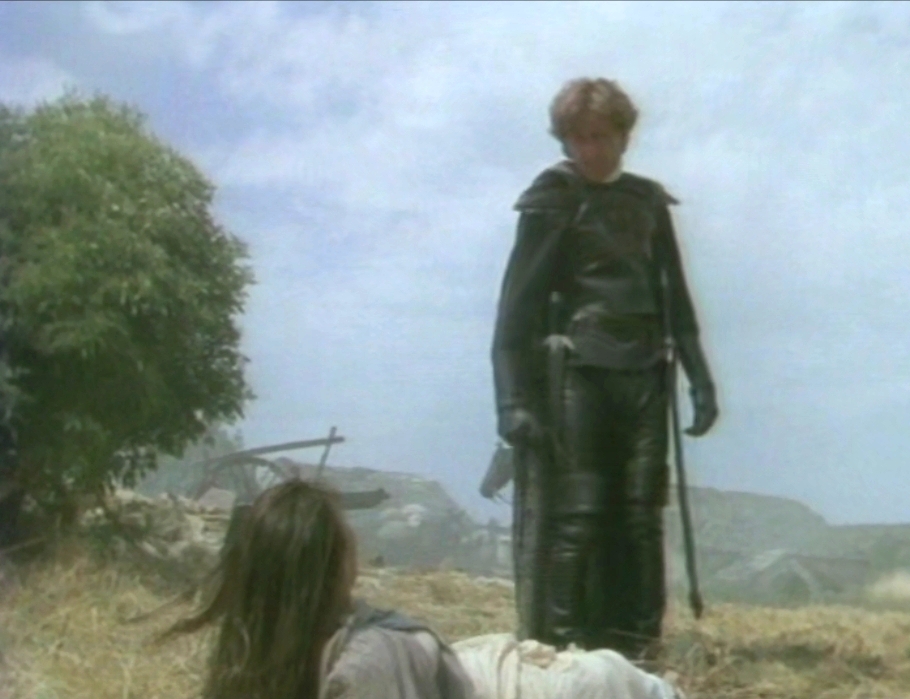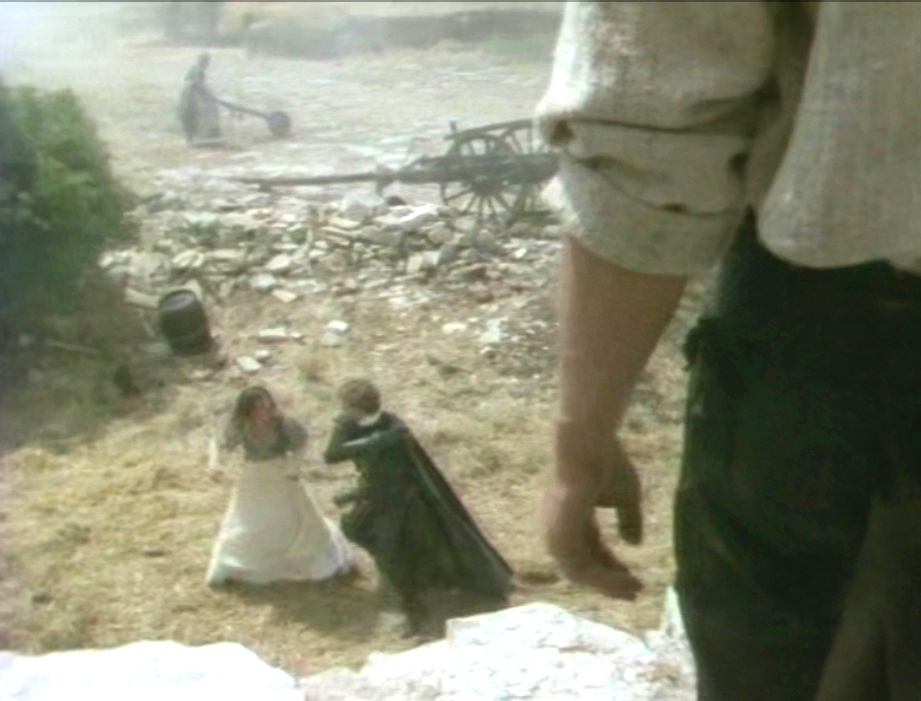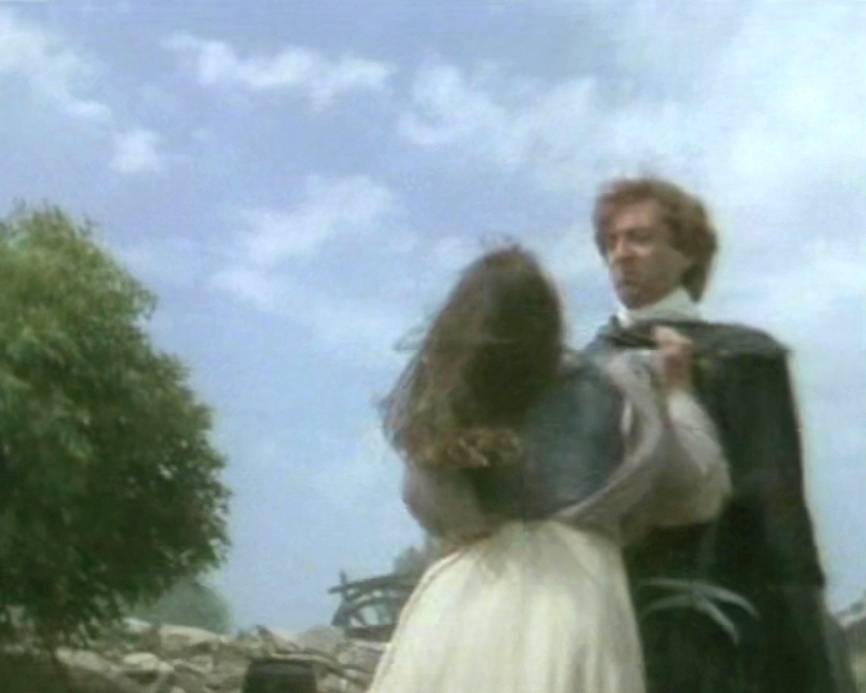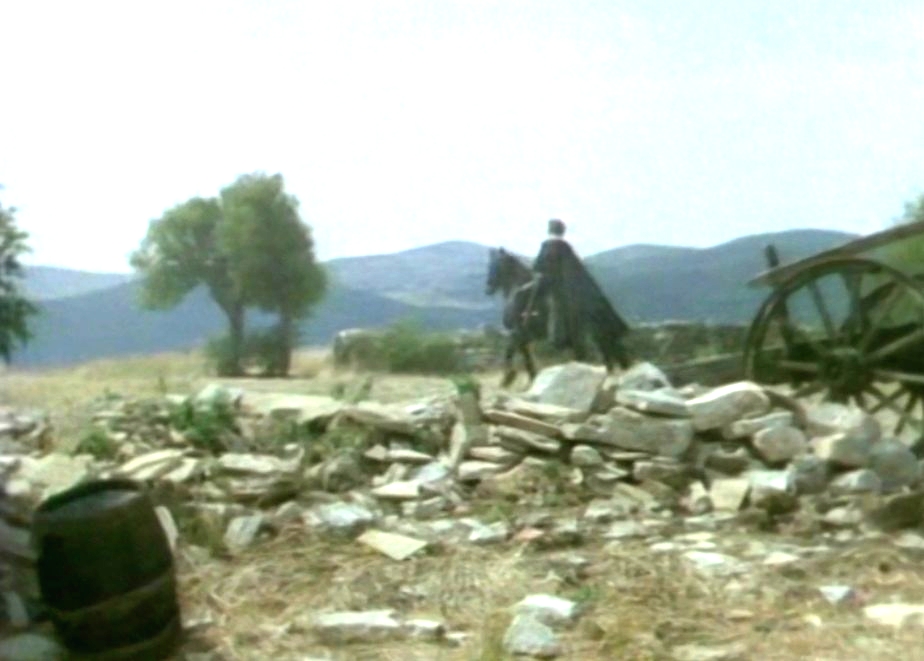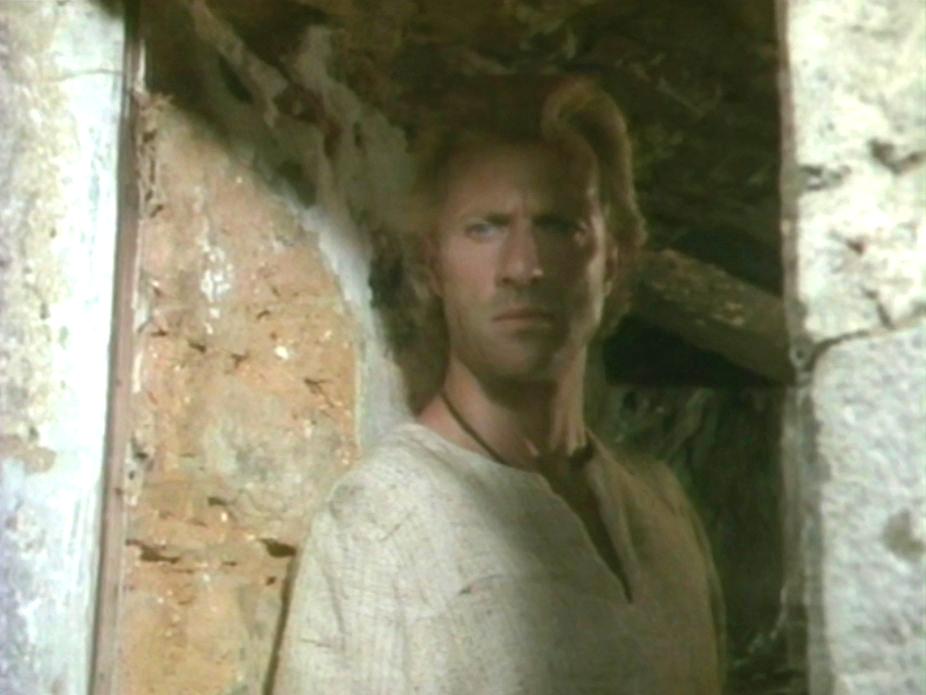 To compare
Insurrection 51 2015 Same spot as Doppelgangers 52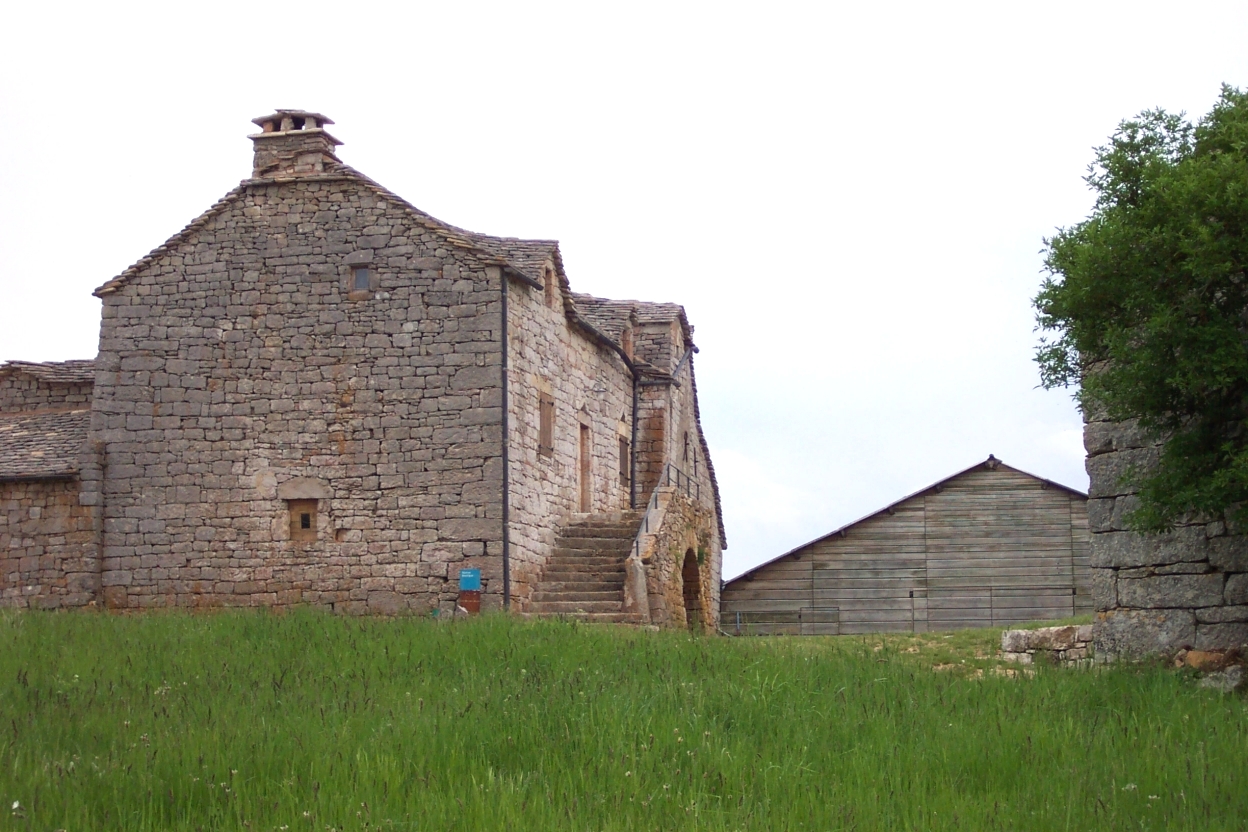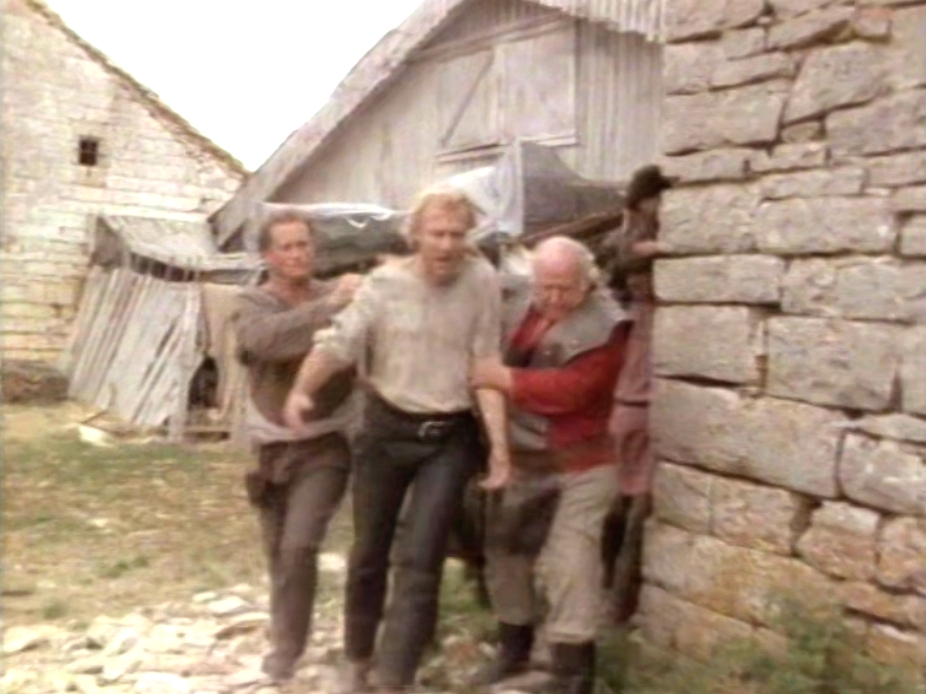 Scene: Although William and Gerhard do have suspicion, they decide to help the woman to see what can be behind it. The girl travels along with them for one day and night. Then she suddenly appears.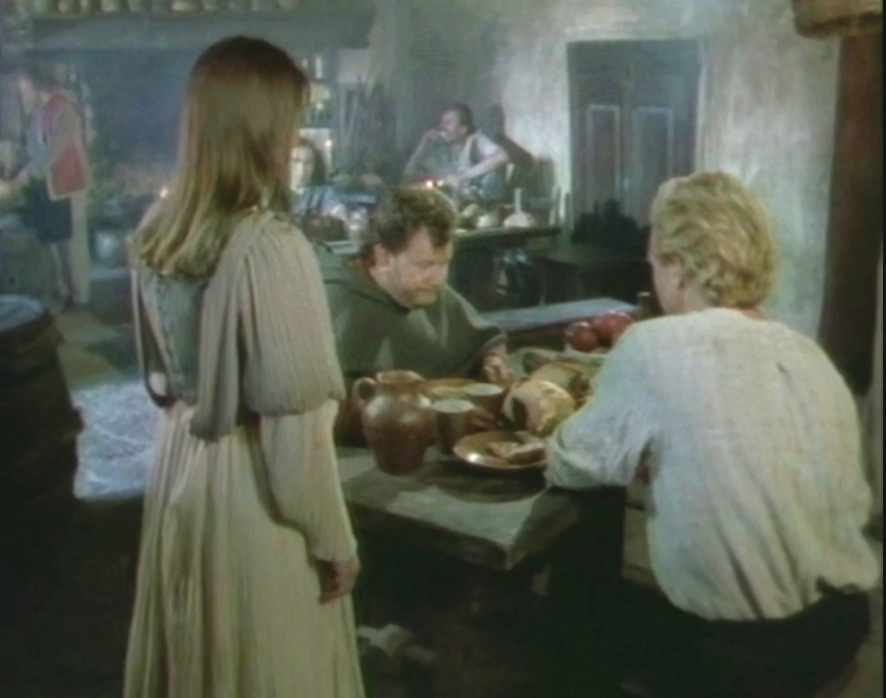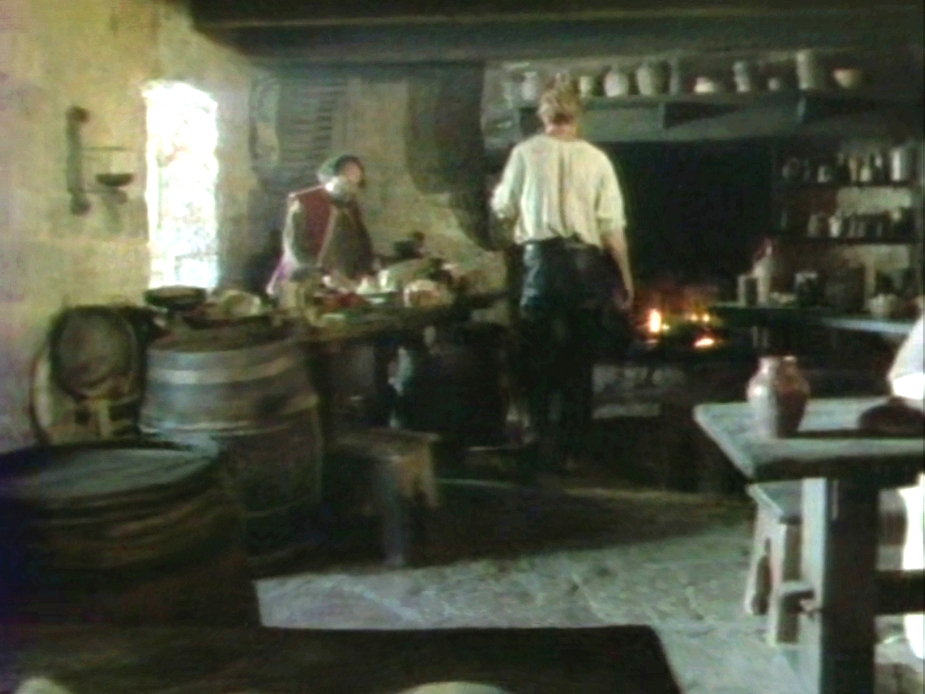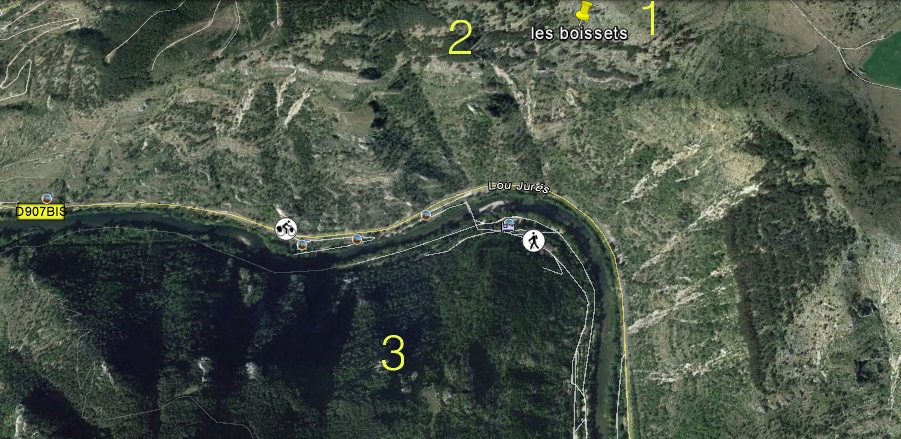 In the mainhouse of Boissets, 2020 made by Christope Petit.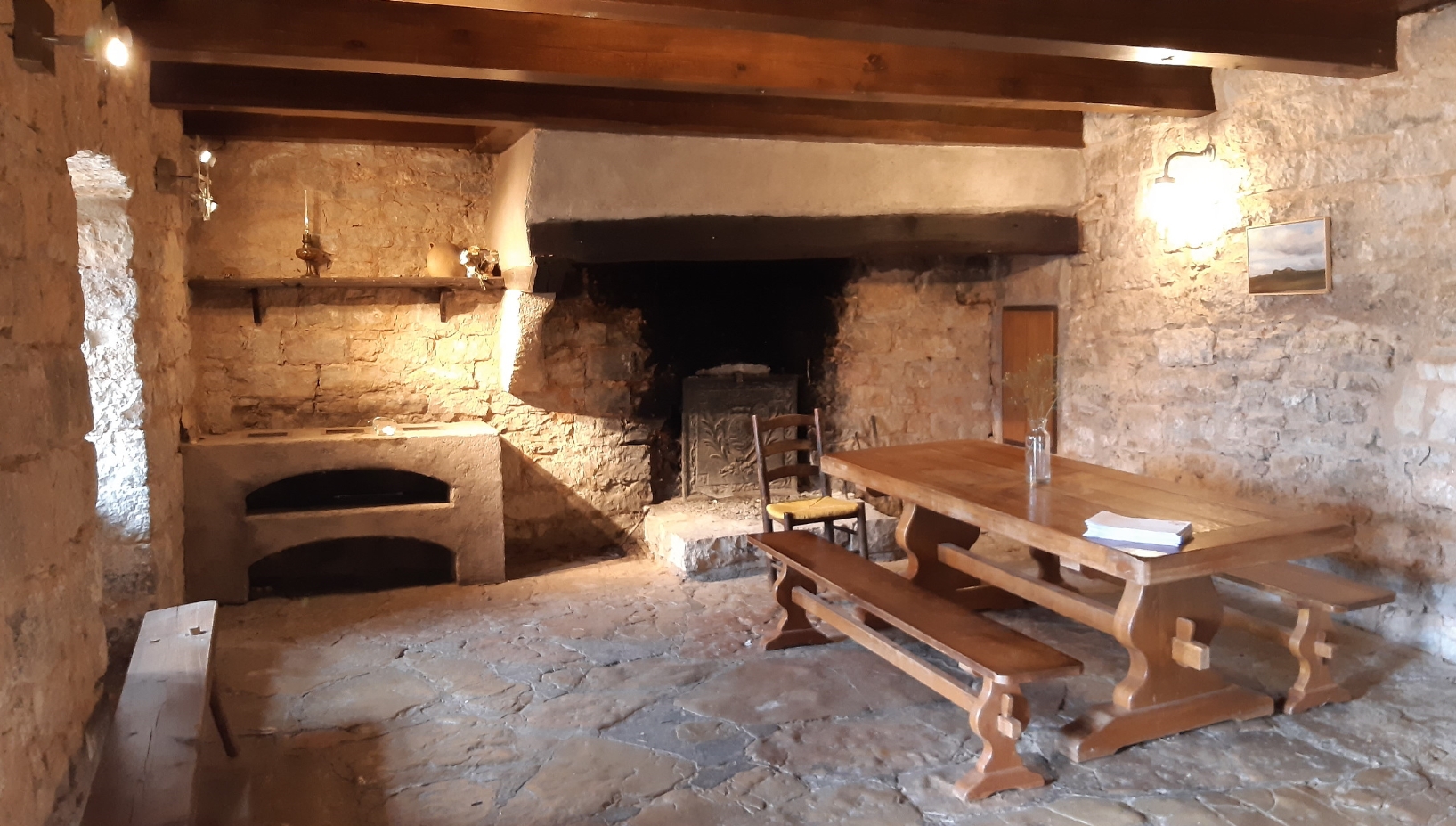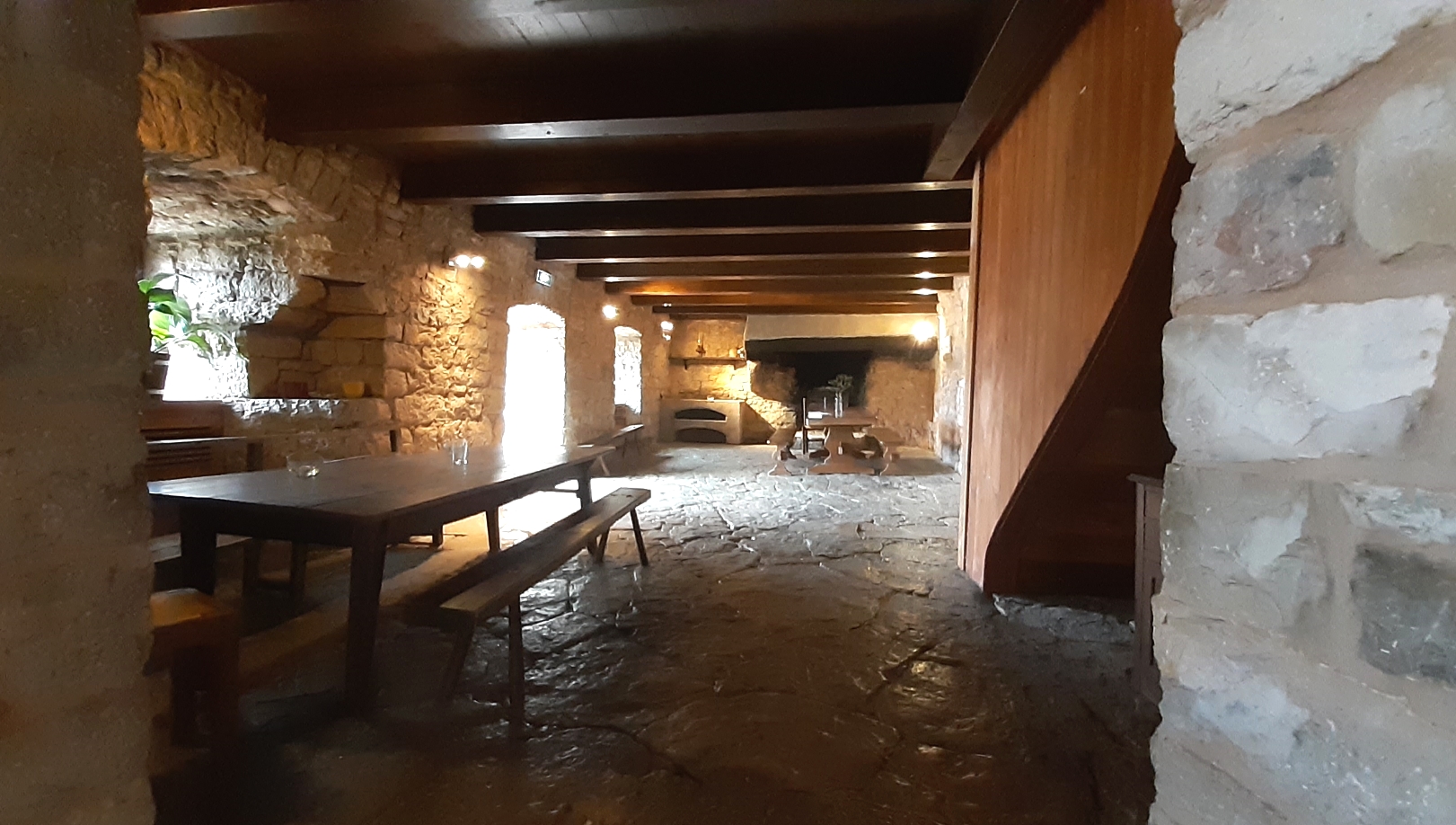 The other side of the room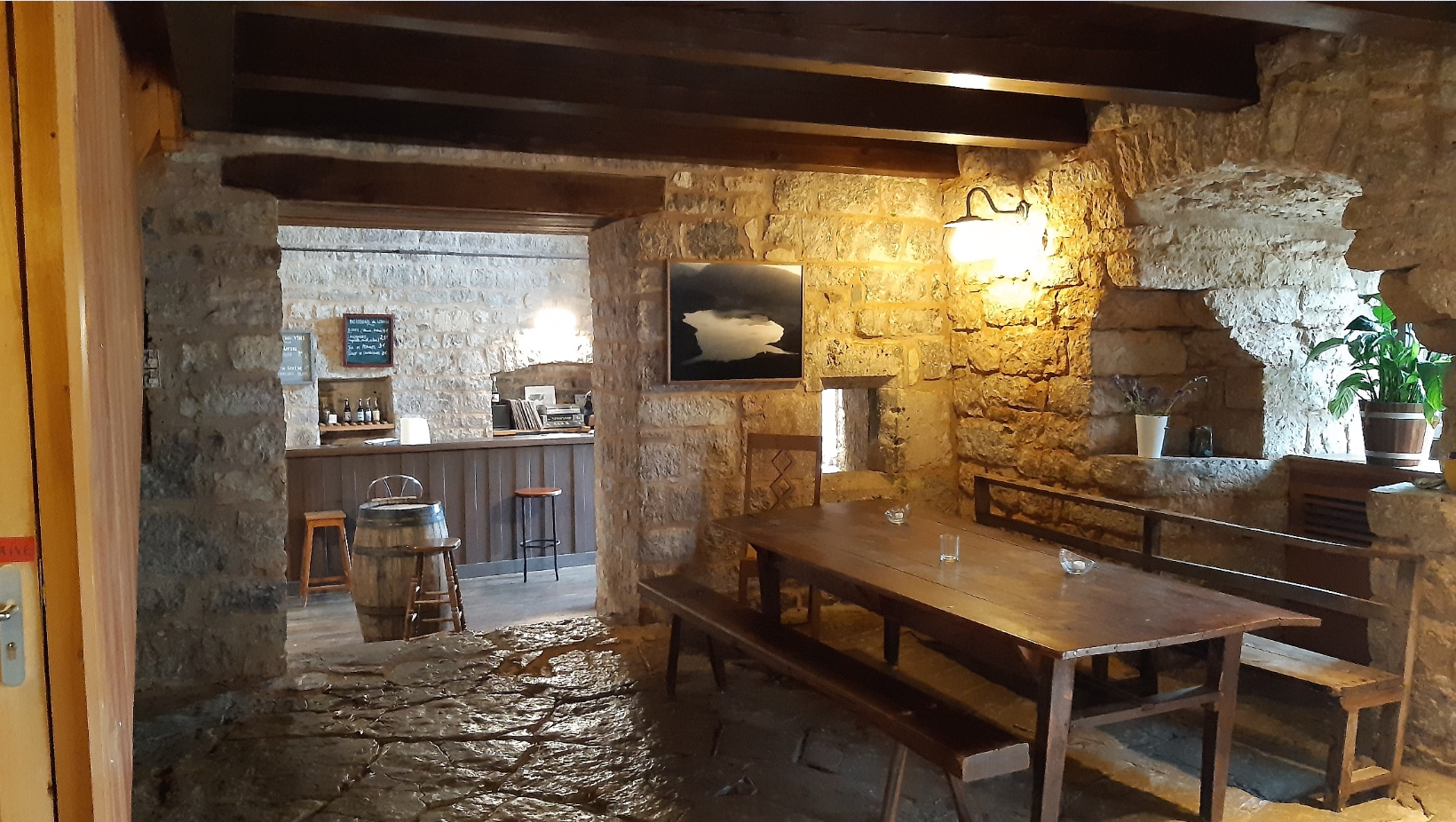 The same spot
A photo from Phillippe Guegan at Boissets. Tell, Gerhard and Berenice on the road (at Boissets)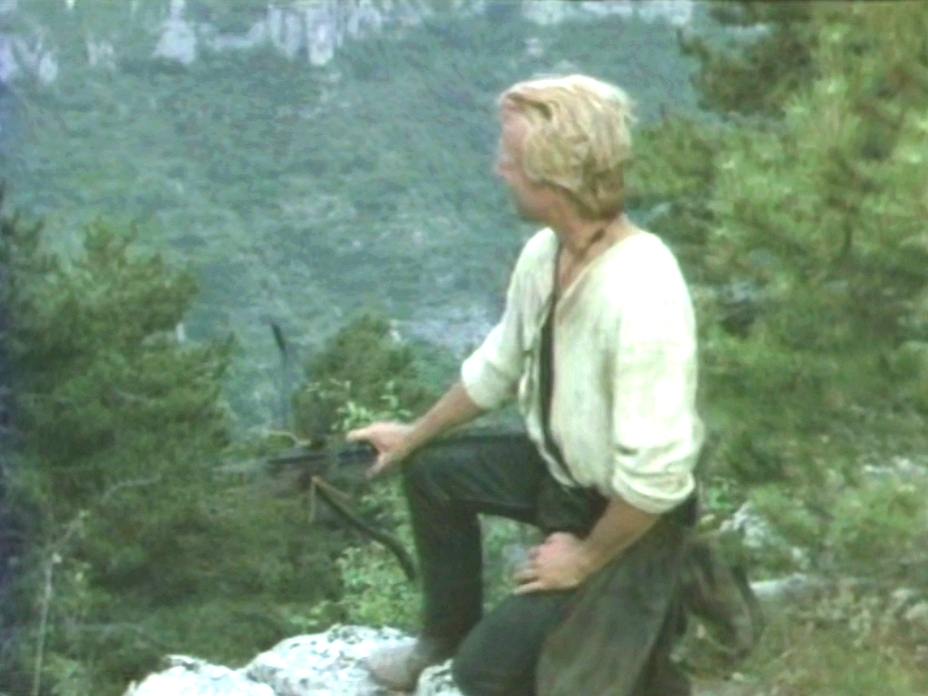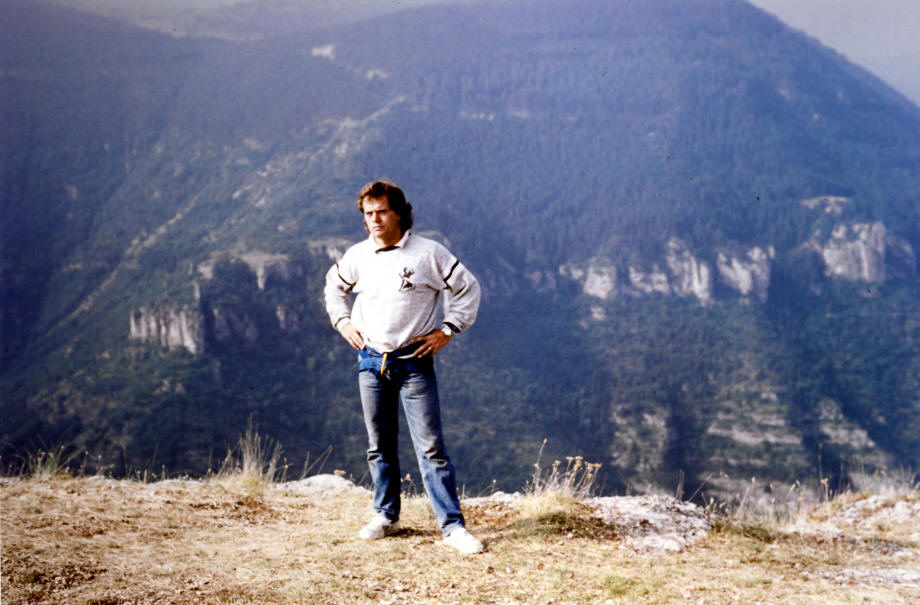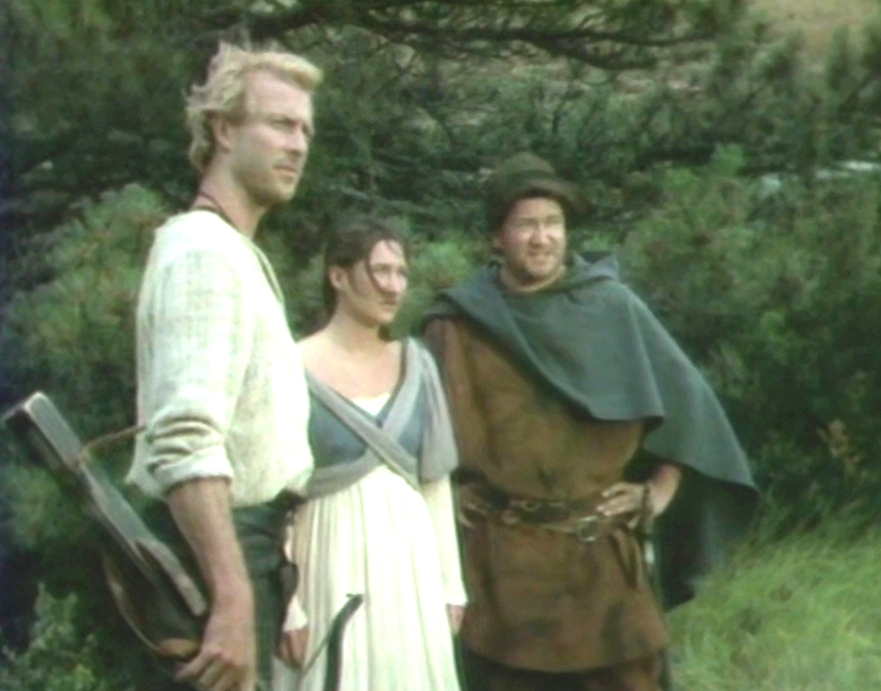 Same rock formation, same cliff, but the Crossbow shots are taken more to the right.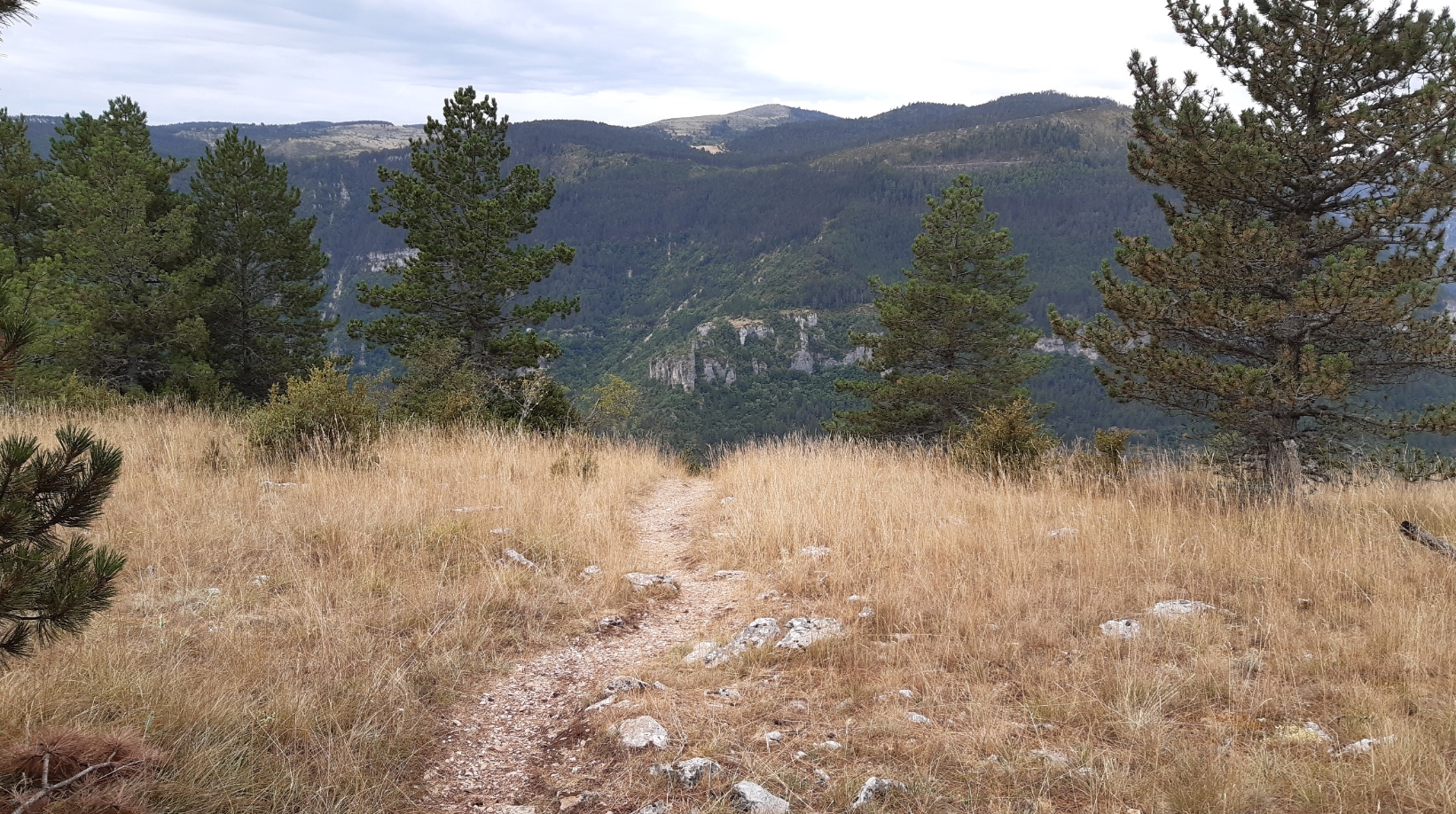 The stairs of the largest farmhouse of Domaine des Boissets 2015
Above: Gessler's girl walks up the stairs to Tell and Gerhard, ep. 51

Below: Tell is caught because of the trouble is Doppelganger caused

Ep. 52 Doppelgangers
Scene: After her special interest in Tell's amulet, they kiss and Tell asks her a critical question about 'who' wants to know about the amulet...Tell seemns to see her trough.
She became fond of Tell, but is in a difficult situation, she still didn't bring the secret to Gessler. When she goes back to Gessler, he seems not amused. Then she decided to warn Tell.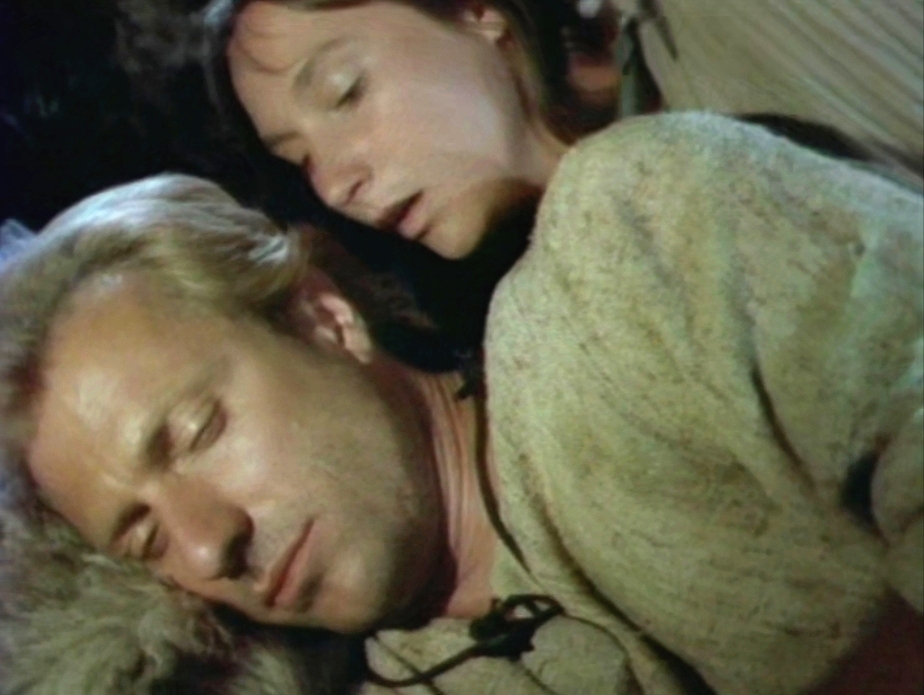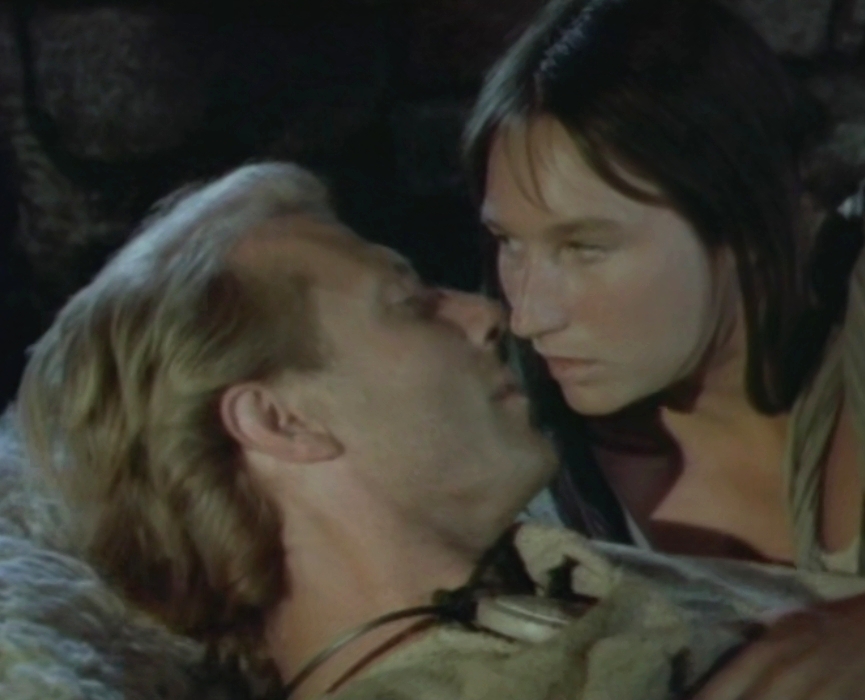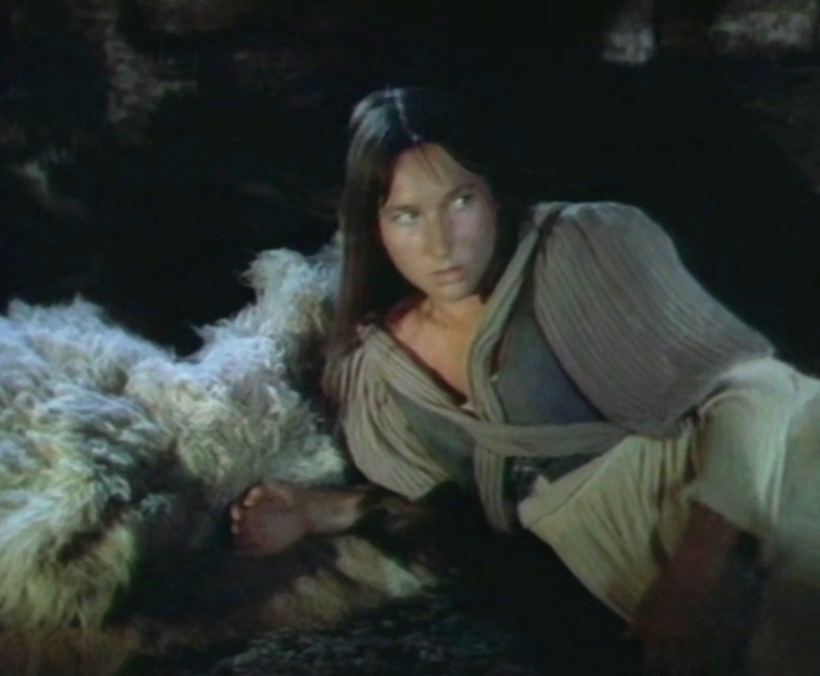 The girl is followed by a soldier of Gessler's. Gerhard and Tell have noticed the girl is gone. Gessler realizes his girl doesn't came back to him.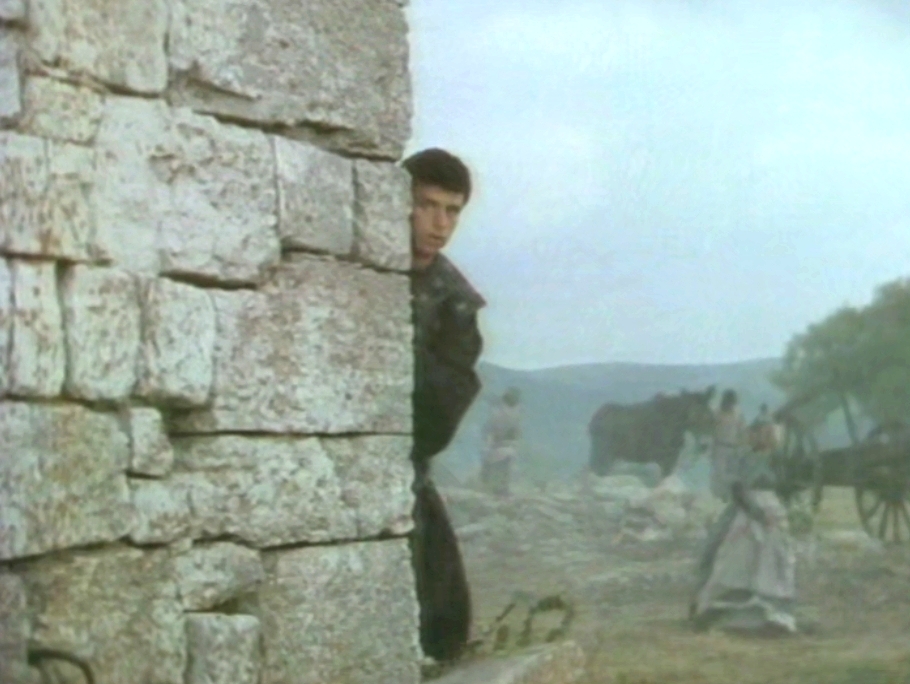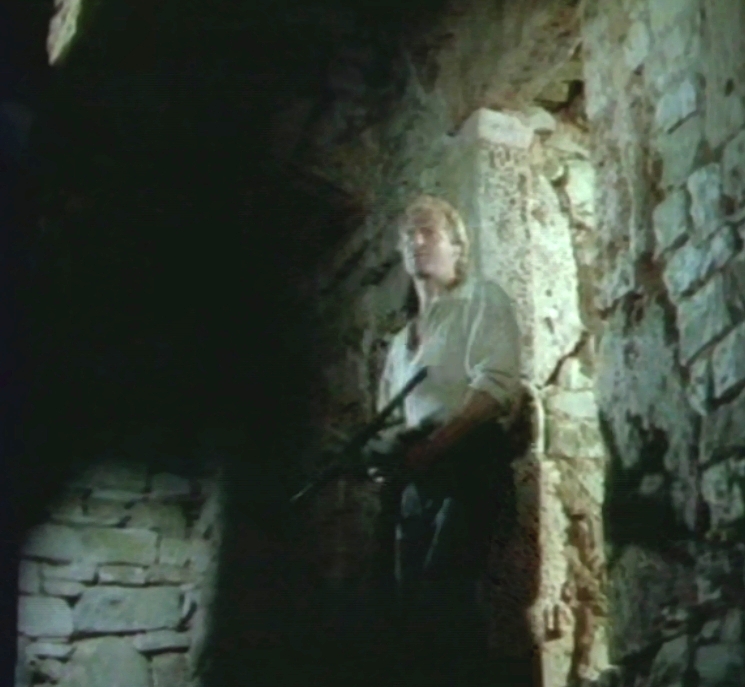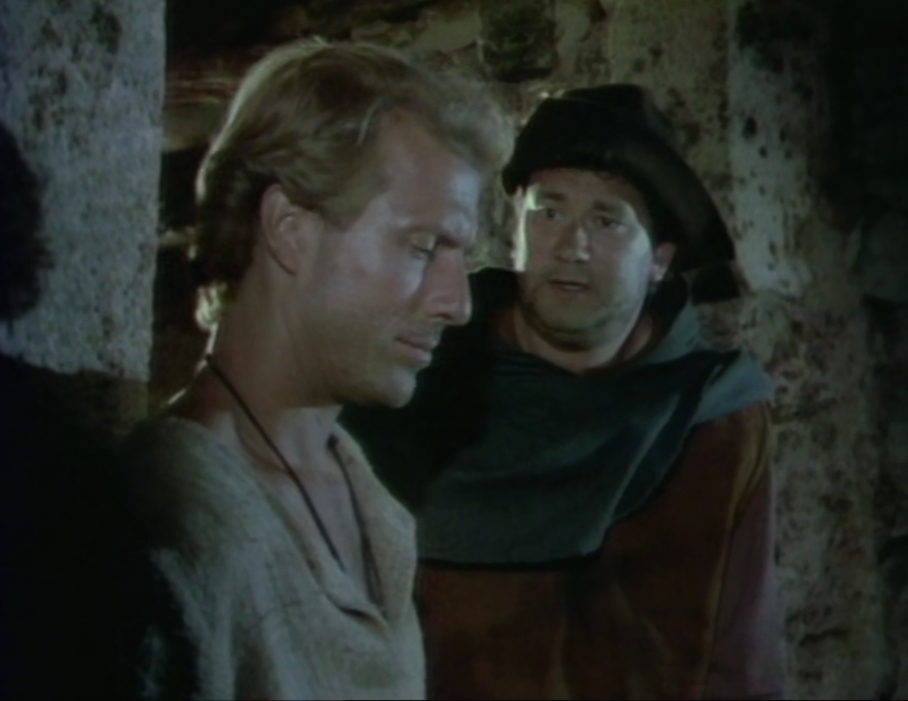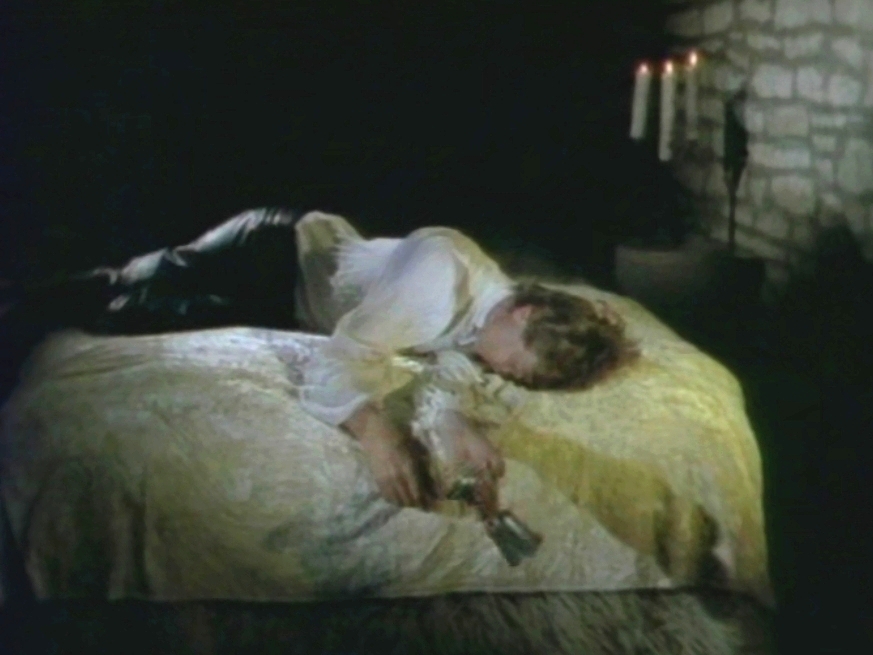 Also Domaine des Boissets.
1988 Insurrection 51 2015 2015 Doppelgangers 52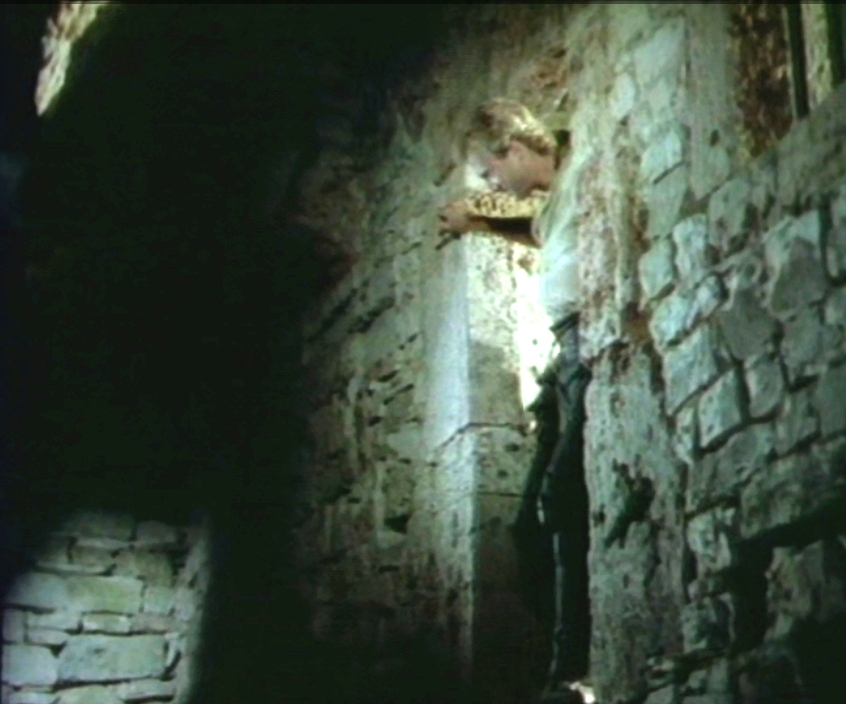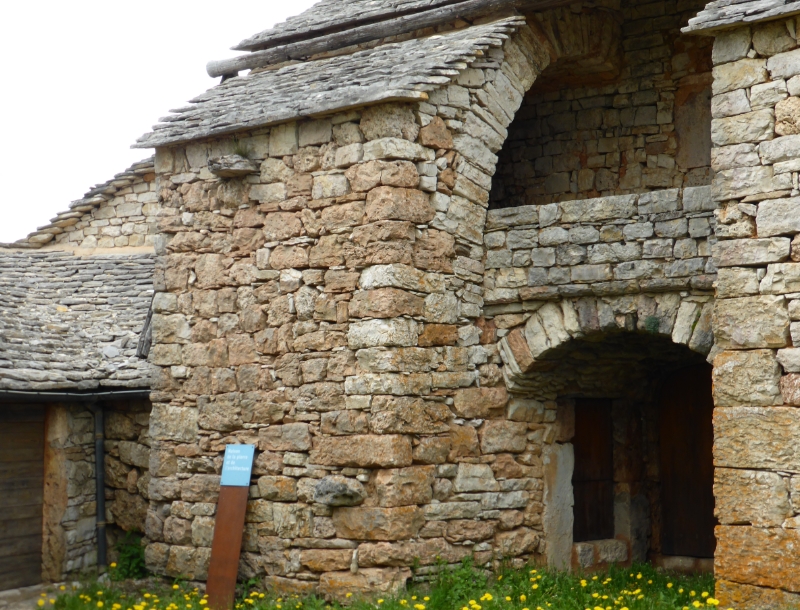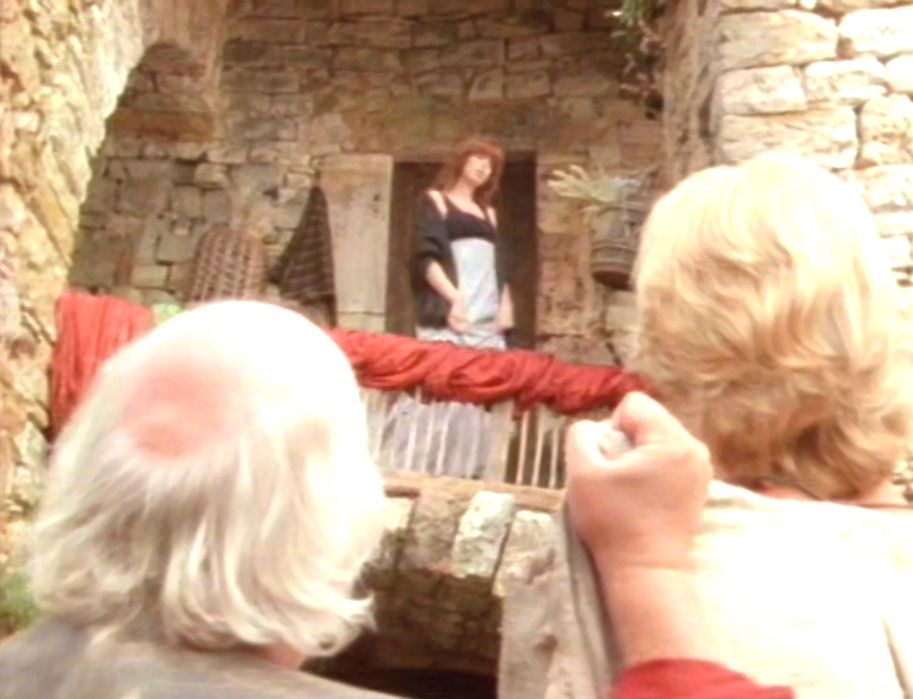 To Compare below: Above episode 51 Insurrection. Below the same spot. Doppelgangers 52, is also on this spot.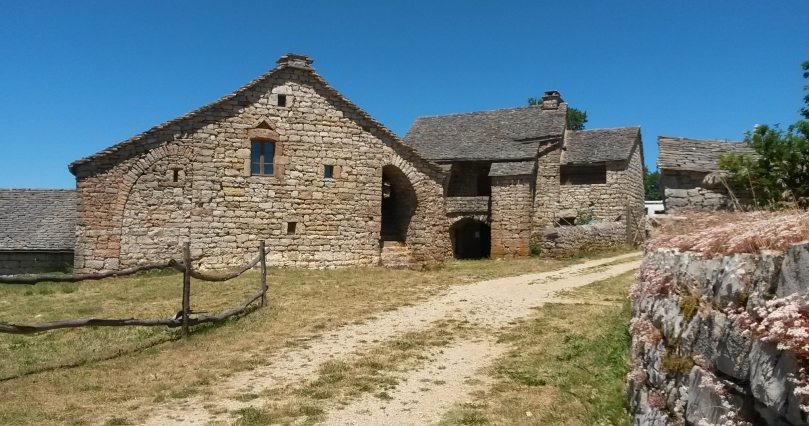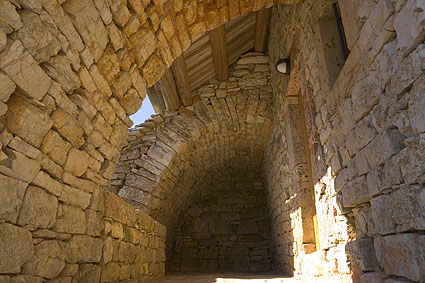 Eglise Champerboux
The place Gessler talks to his girlfriend. Below both sides of the church. This location is found by C. Petit.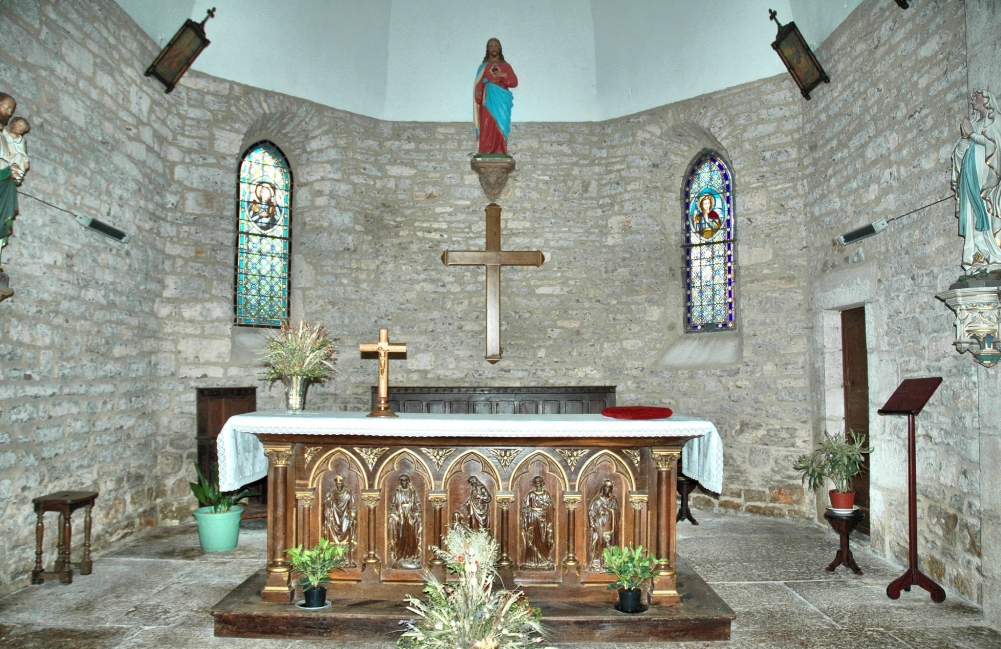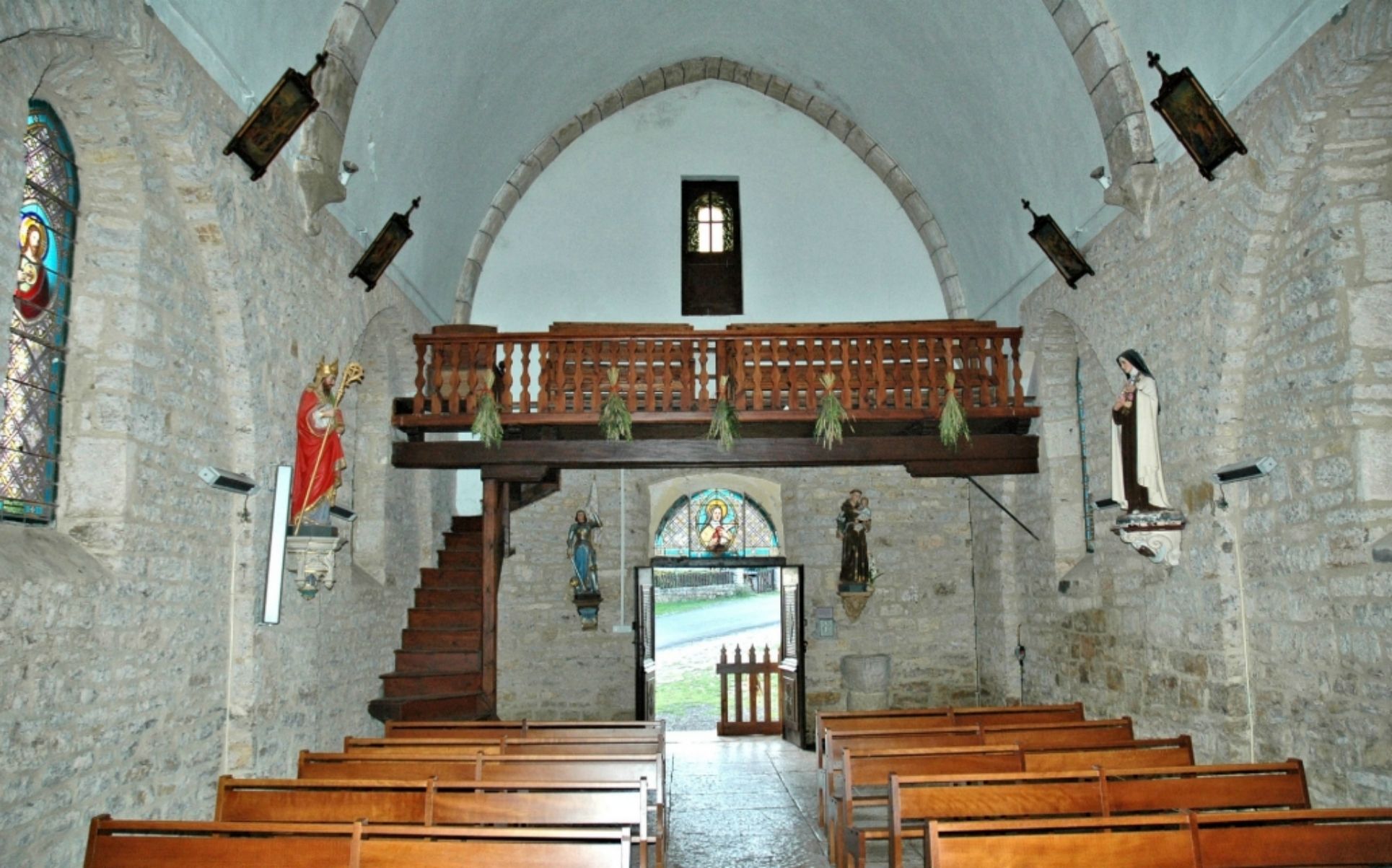 1988 2017 2017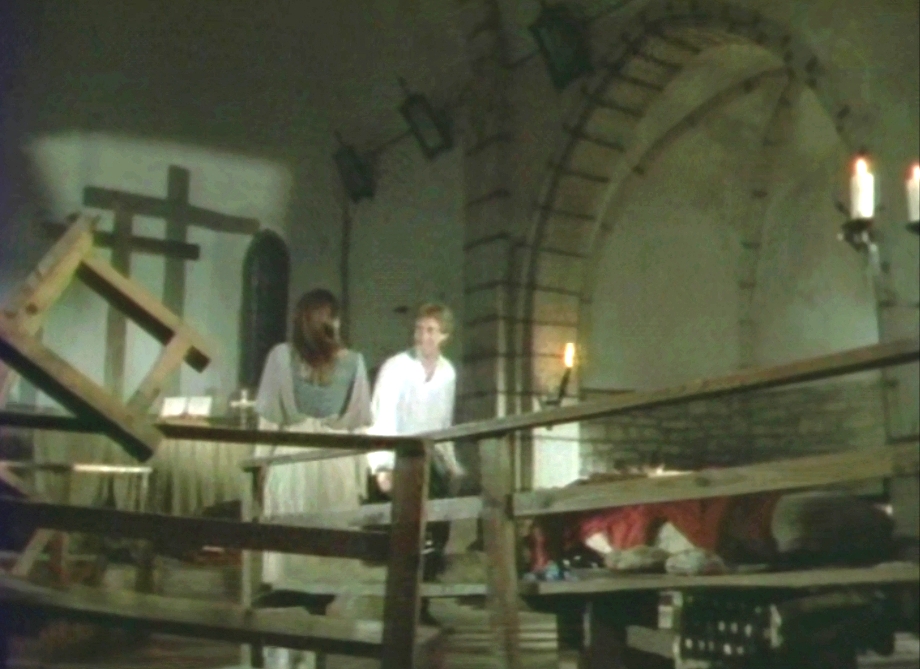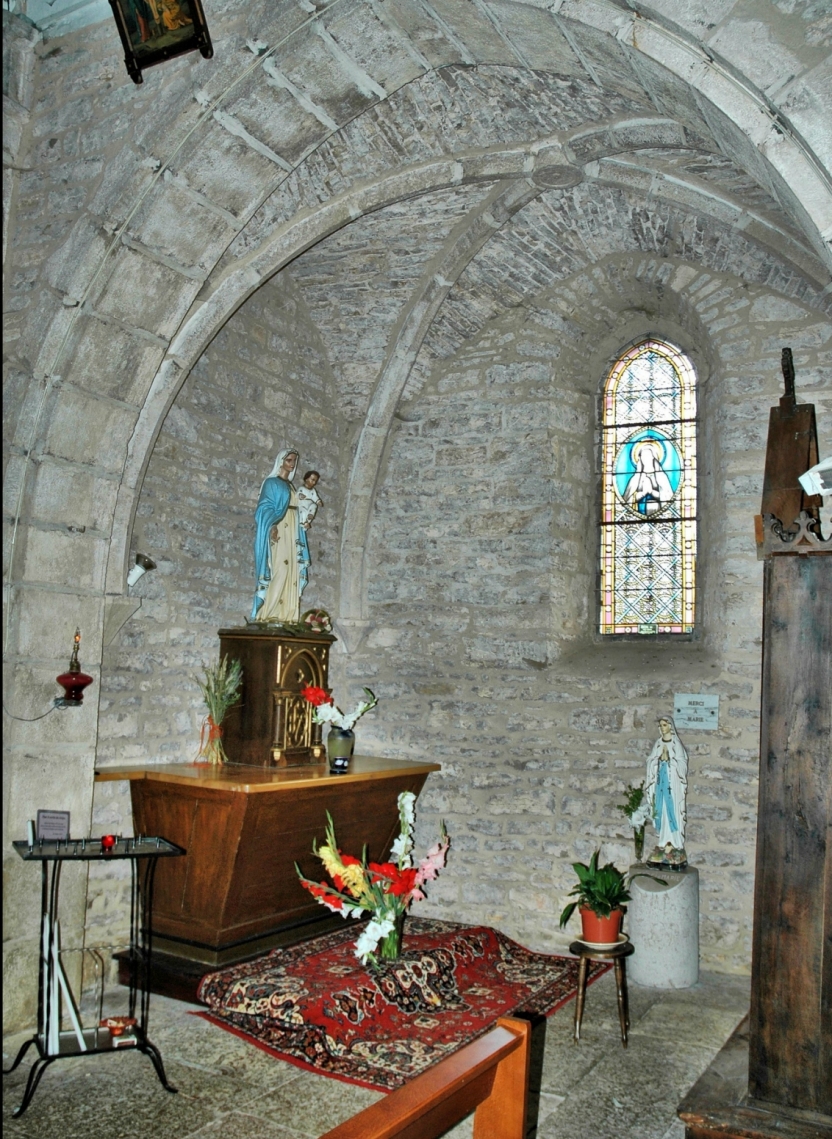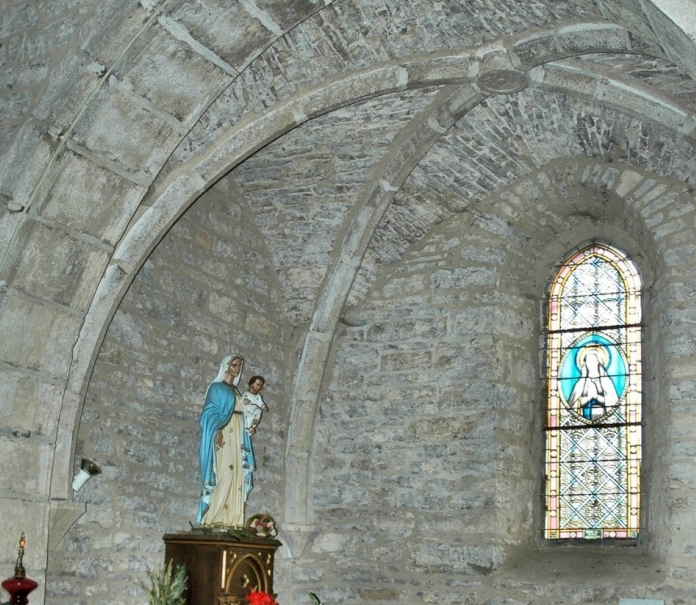 The church windows are very nicely detailed in ice blue.
Gessler hears about the amulet but is not satisfied. But she has a clever plan. A plan that became fateful.
Polly Pleasence. She plays Gessler's mistress. Her devotion to Gessler, leads her to spy on Tell for him. Poor misguided girl, but she does have very good eyesight.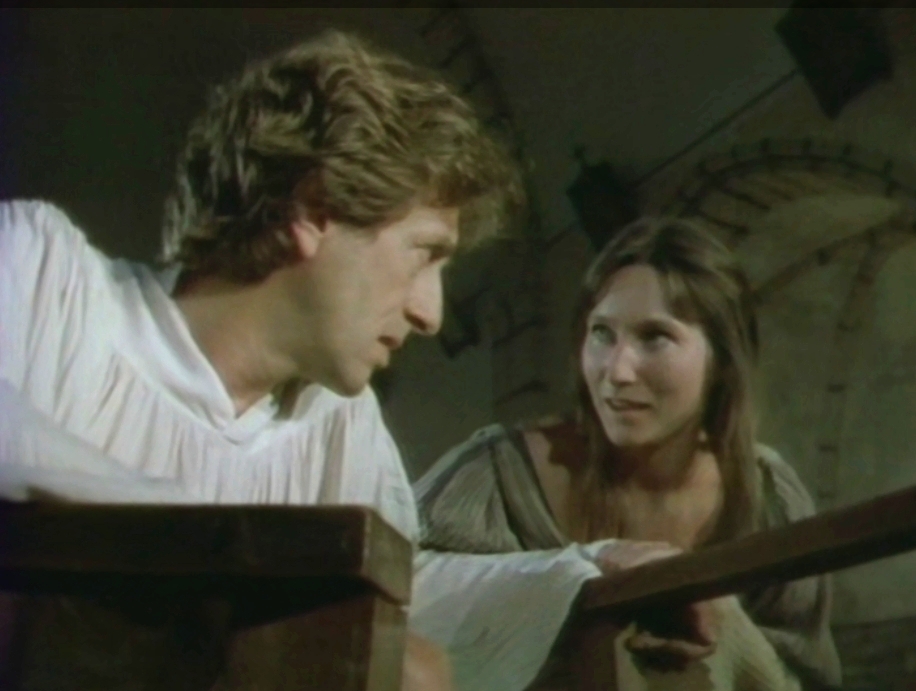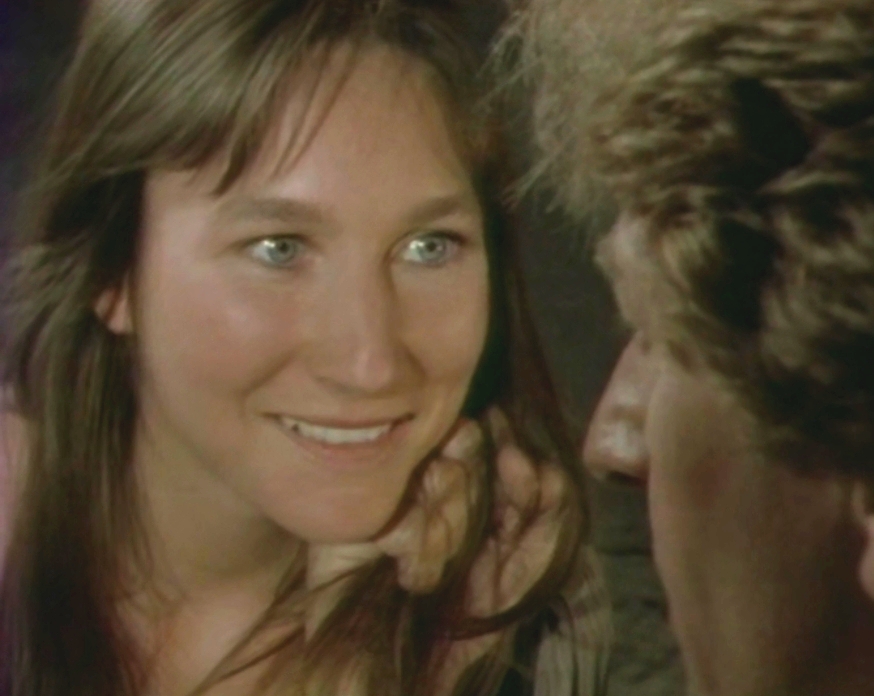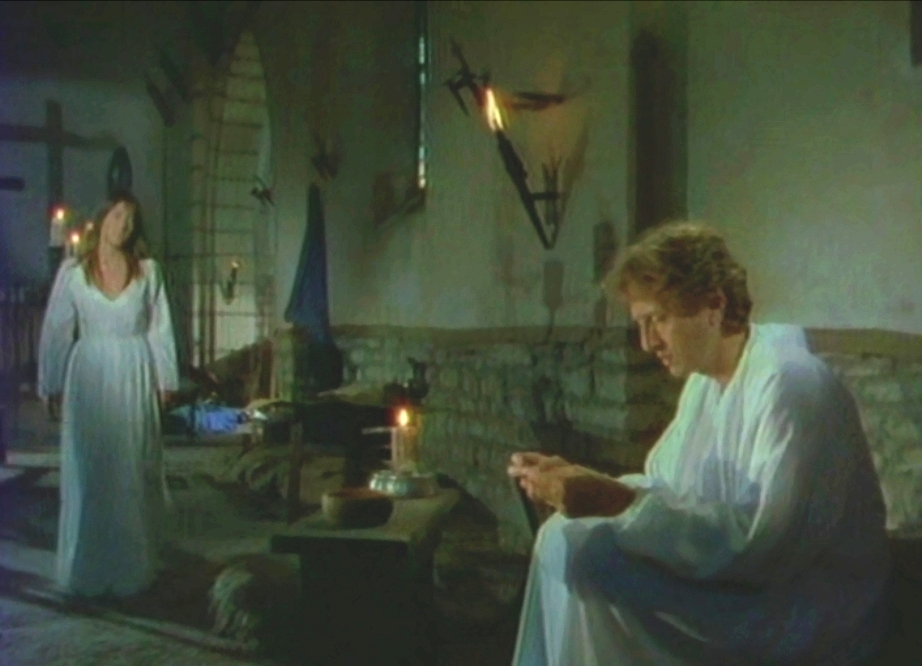 4 Photos of Champerboux.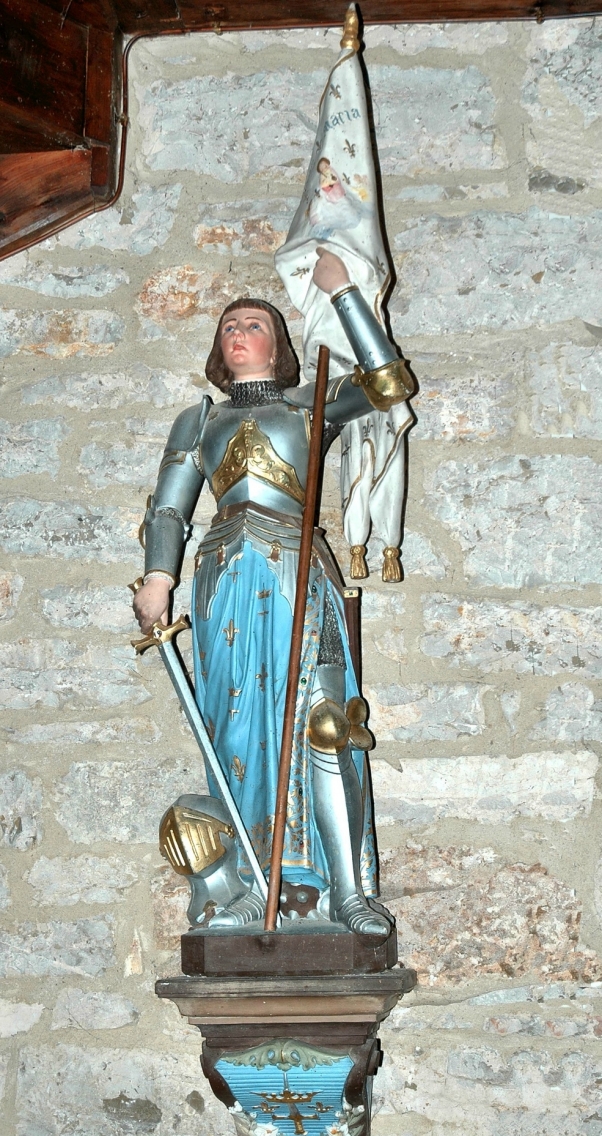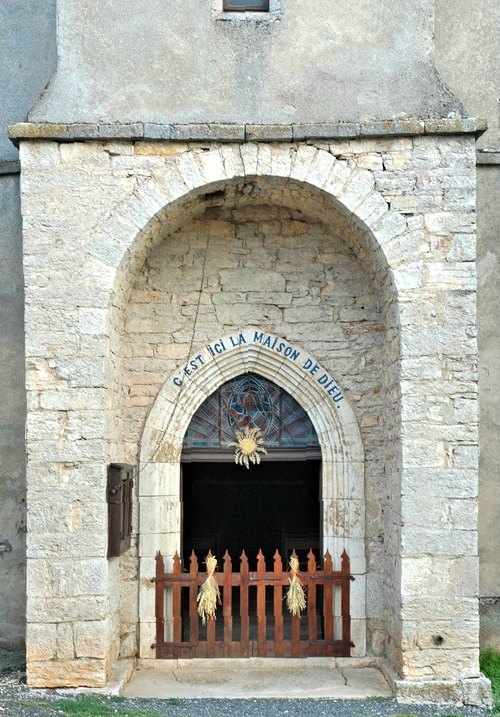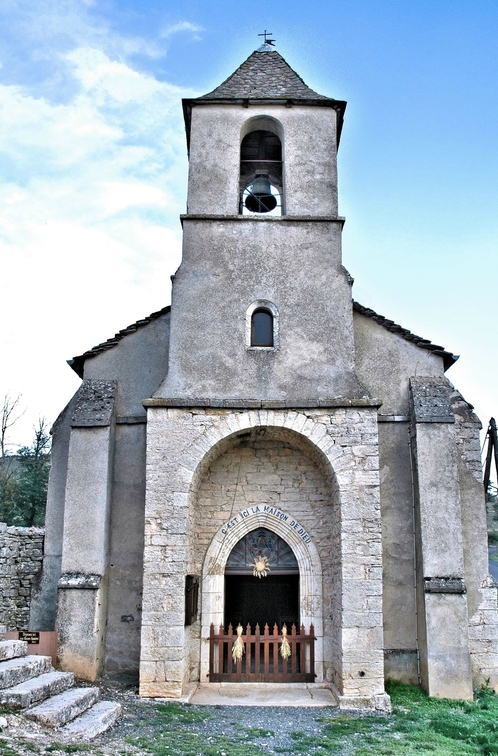 Scene: To Gessler's horror, his girlfriend warns Tell to safe Gerhard. Location: Unknown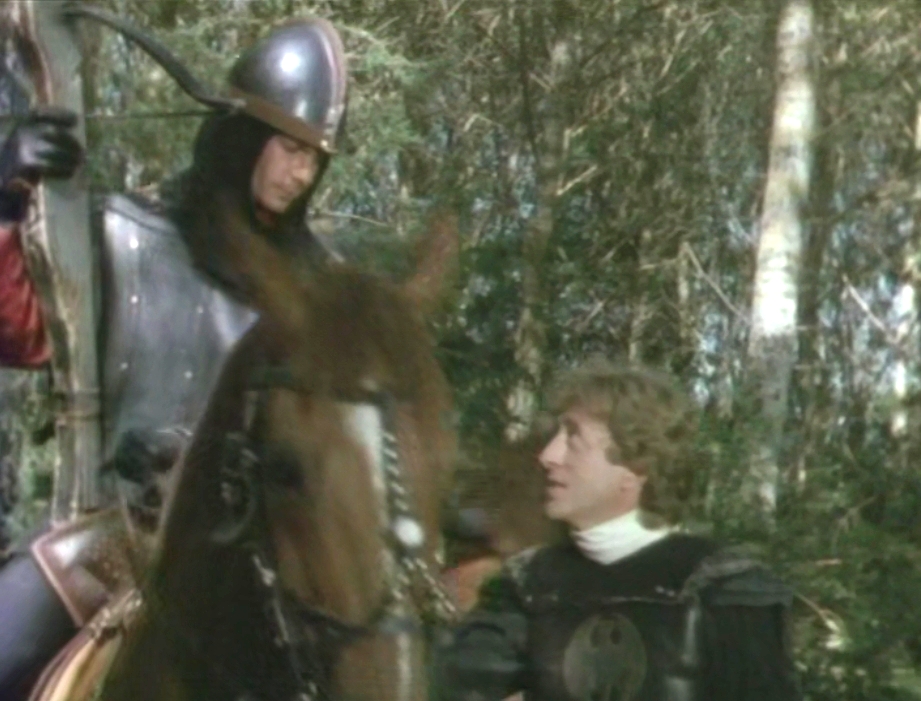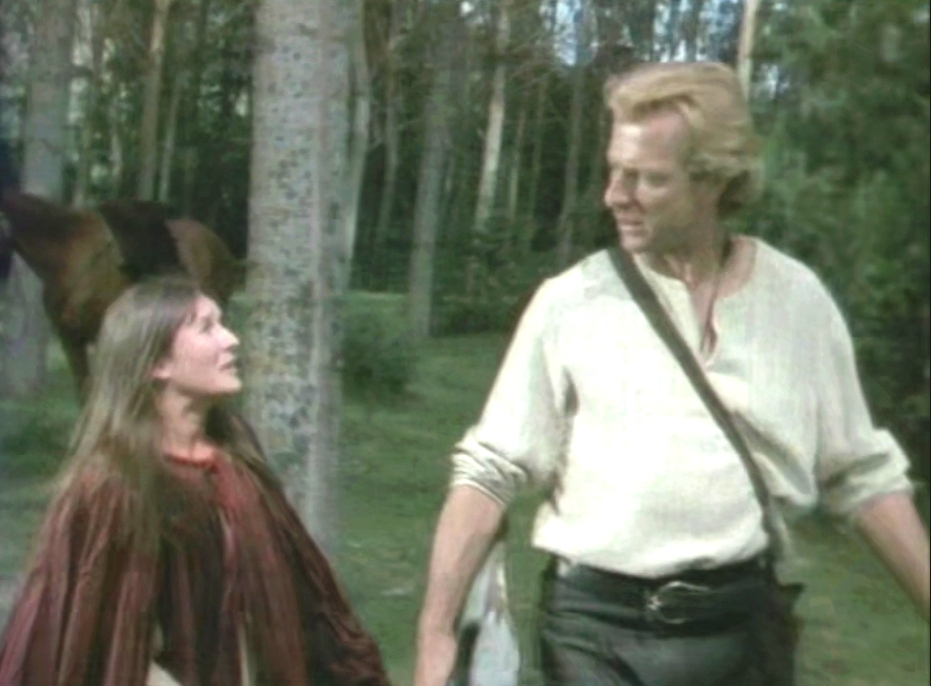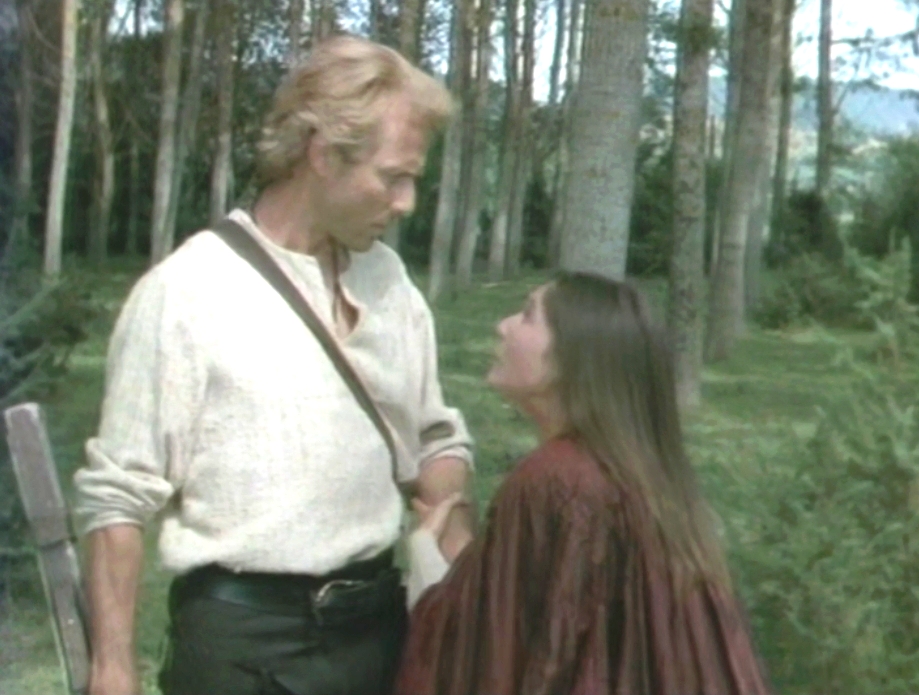 Scene: A soldier has received the order to shoot 'the one' next to Tell. That suppose to be 'Gerhard.' The plan is: Tell shows Gessler how he brings Gerhard alive. But Gerhard
seems no longer there at the very moment. Suddenly Gessler's girl is...she tries to get ahead of the plan and warns Tell about his friend. Now she is 'the one' at Tell's side...
She tells William about the plan but Tell isn't aware of a 'secret' about the power of life and dead. Gessler is convinced Tell can influence life. When Gessler's girl is
the one who is shot in the back, she beggs Tell to keep her alive and use his secret amulet. Tell is surprised they think he possesses the might about life and dead.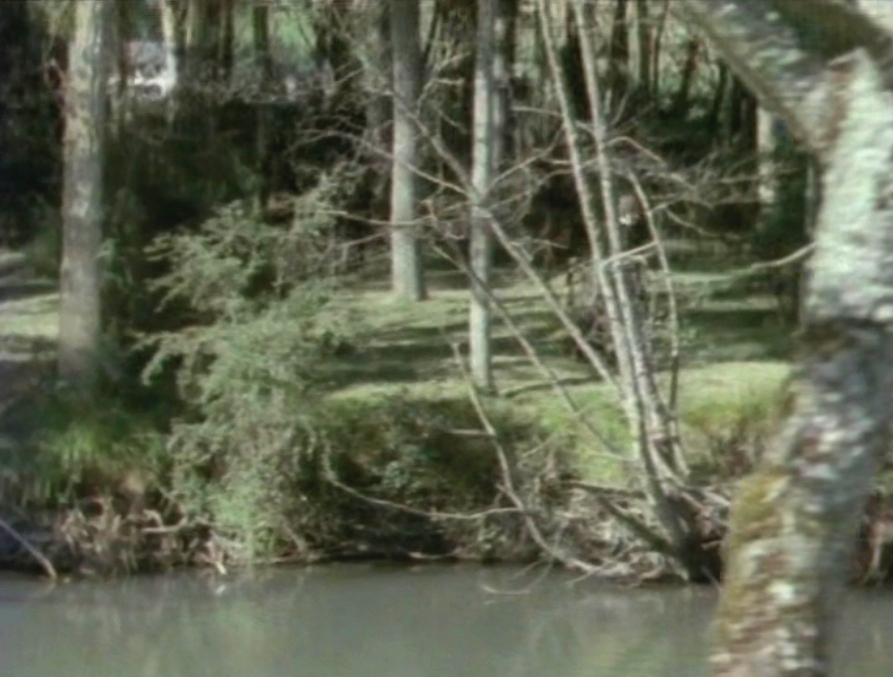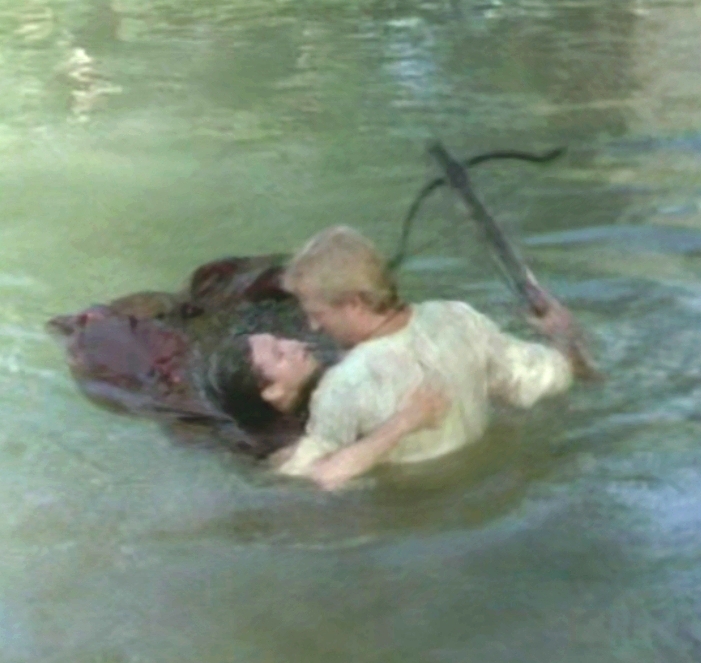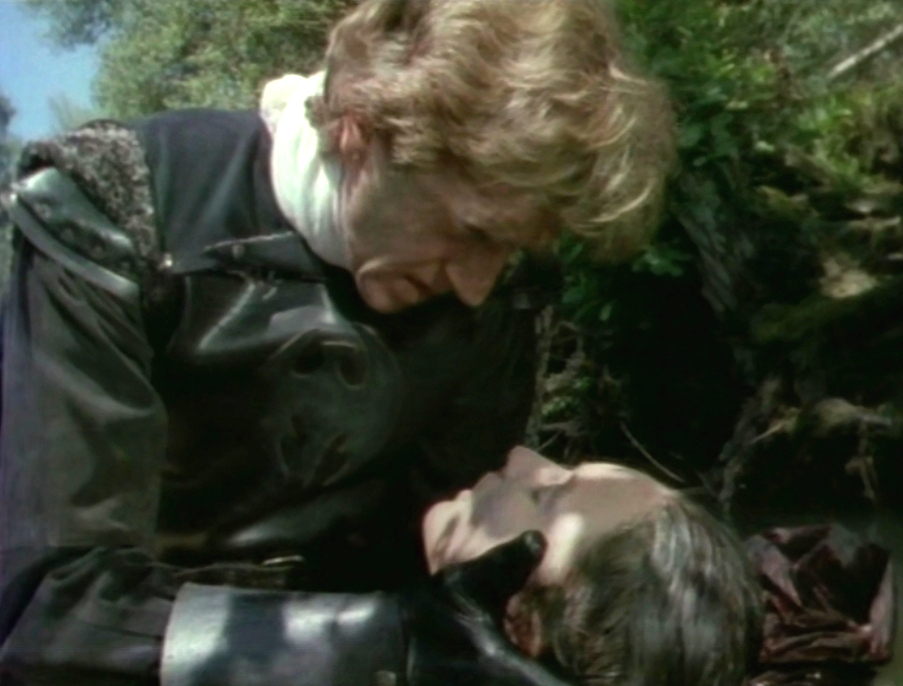 Gessler is left empty handed....he knows no secret, his girlfriend betrayed him and the girl he trusted and truly loved unfortunately died.
-----------------------------------------------------------------------------