1. Viggo Mortenson
Viggo Mortensen is best known for playing Aragorn in the Lord of the Rings trilogy and Frank Hopkins in Hidalgo. Did you also know that he is a huge horse lover who actually bought three of
the horses he worked with on set? In addition, he's a strong advocate for wild mustang welfare and even published a book of horse photographs entitled The Horse is Good.
Viggo purchased his horse Eurayus after they developed a special bond during filming of the Lord of the Rings. An article in HorseNation quotes him as saying, "I just developed a real good friendship with him…
He kind of came into the movie similar to the way I did. You know, didn't have much preparation and was just thrown in and had to swim basically. And it was rough on him and it took
awhile for us to kind of get in sync and for him to be comfortable around the set. So we got to be close and I wanted to stay in touch with him."
The second horse that Viggo purchased is a chestnut gelding named Kenny that he rode in the beginning of The Two Towers. "But he was very easy and relaxed and I just wanted Eurayus to
have a buddy." When Viggo began filming this desert horse race thriller Hidalgo, he developed closeness to the main equine character in the movie, a 14.2 mustang stallion named T.J.
"He's got such a unique, strong personality…He's a small horse, but very intelligent, very quick learner, for a stallion very relaxed on set."
Hidalgo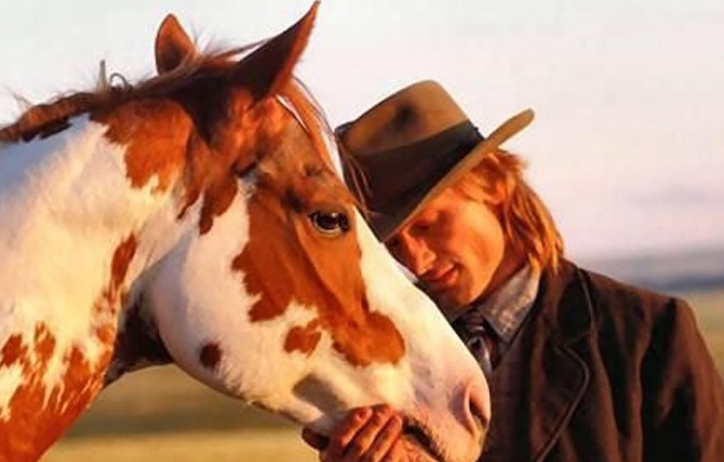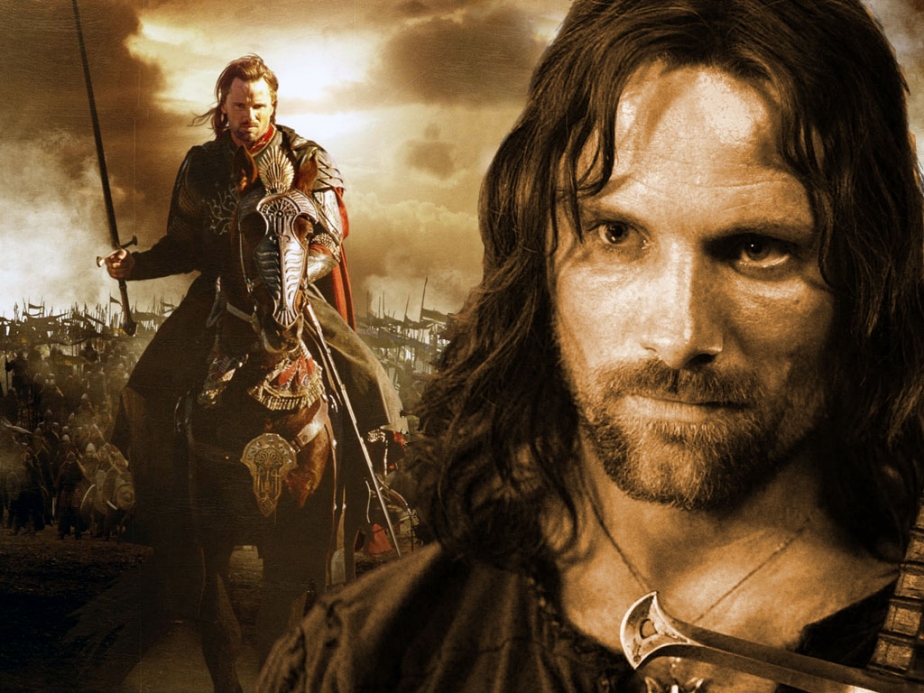 Viggo Mortensen, who bought some of the horses he worked with on Lord of the Rings and one named TJ from Hidalgo.
Mortensen got up close and personal with his horse in Lord of the Rings.
Lord of the rings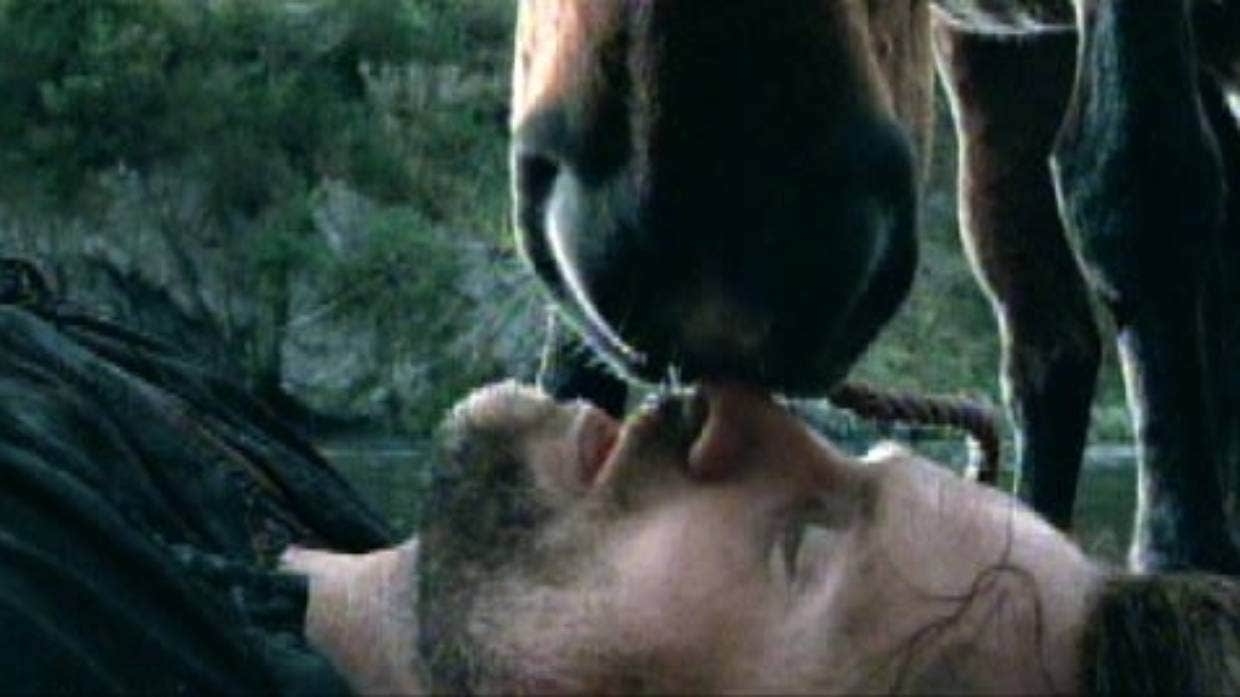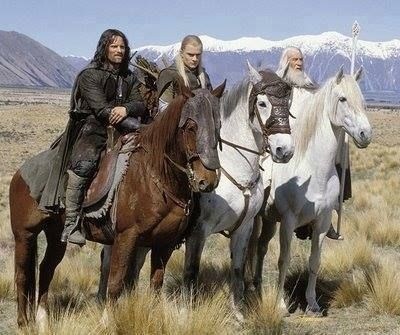 2. Julia Roberts
In the movie Runaway Bride, Julia Roberts rides off into the sunset with handsome Richard Gere on two horses. In real life, she enjoys racing horses around a series of
plastic barrels on her New Mexico ranch. She picked up this skill in childhood and told People magazine, "My knees were always a wreck, but I was proud of them."
Her passion for horses doesn't end with barrel racing. She actually traveled to Mongolia to host and film a documentary entitled Wild Horses of Mongolia. She lived for several weeks
among nomadic people to study their lifestyle and relationship with the wild horses.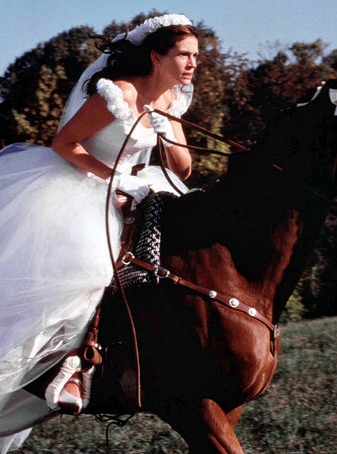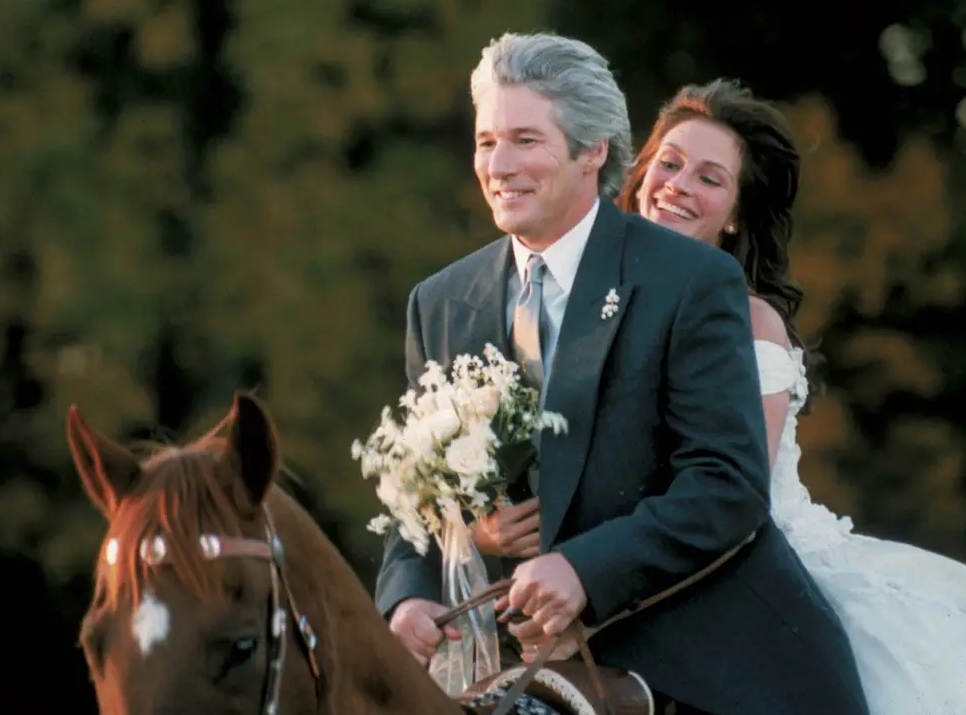 3. Mary Kate Olsen
She's a former child star from the hit series Full House, a fashion designer, an author, a businesswoman, and a talented equestrian. Mary Kate Olsen regularly competes in stadium jumping
horse shows like the 2014 Hampton Classic Horse Show in New York. Who knew?
Us Magazine reported on this story and made a bit deal about her wearing "khaki riding pants, boots, a navy blue blazer, and an equestrian helmet." I bet most horse lovers were more interested
in her excellent equitation, huge jumps, and handsome mount named Swagger.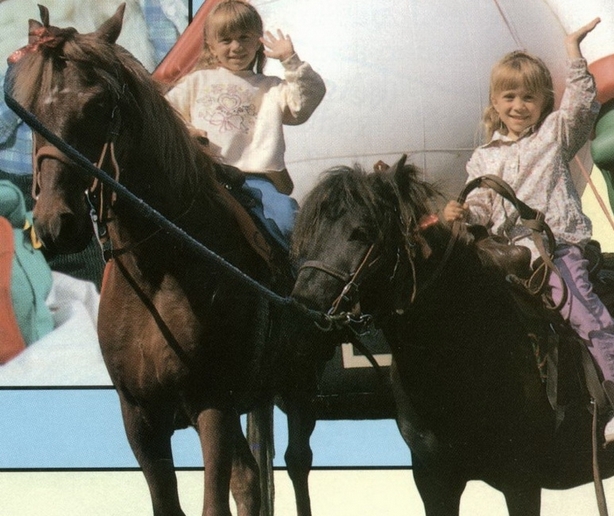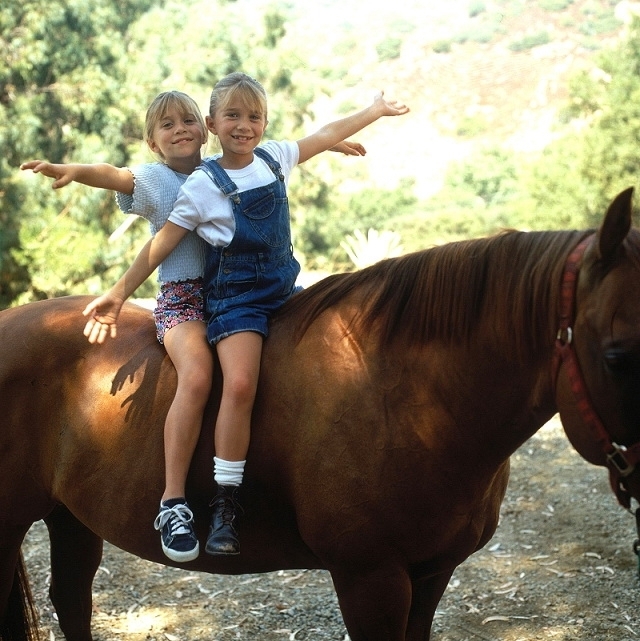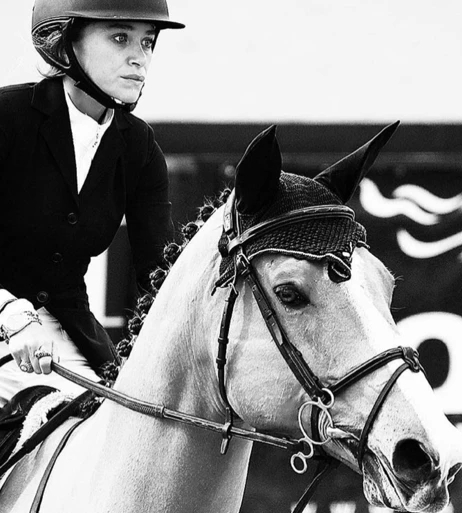 4. Johnny Depp
Johnny Depp is another male celebrity who has a soft spot for his equine co-stars. After filming Sleepy Hallow with a one-eyed horse named Goldeneye, he decided to adopt the animal to save him
from being put down. His riding talents have been on display in other movies including Dead Man, Lone Ranger, and The Man Who Cried.
During filming of Lone Ranger, he was almost trampled when his saddle slipped while galloping over uneven desert terrain. He explained to David Letterman, "I've ridden quite a lot in
various movies and stuff. You know… growing up in Kentucky you grow up around horses but every horse is different. There was one moment in particular where it got unpleasant."
Johnny explained how his bareback saddle started to slip sideways while he was galloping and he had to bail out to avoid being swept under the horse's feet. "One word popped into my
head…hooves!" Luckily he was okay and went on to finish filming an exciting movie.
5. Shania Twain
Shania Twain loves horses so much that she decided to include them in her live show at Caesar's Palace in Las Vegas! To promote the event, she rode with a herd of forty horses
down the main streets of the city. During a video promotion, she explained, "I've always wanted to include horses in my life as much as possible. Once I was able to be around horses,
I never wanted to stop…I'm living a dream by having them in my show."
In front of a packed house of 4,000 people, Shania sings one song from atop the back of a grey horse. This crowd favorite always draws gasps of awe when she first enters on horseback.
"There's a trust that can exist between a man and a horse and that's what I like to display during that number." You can see her riding and talk about horses here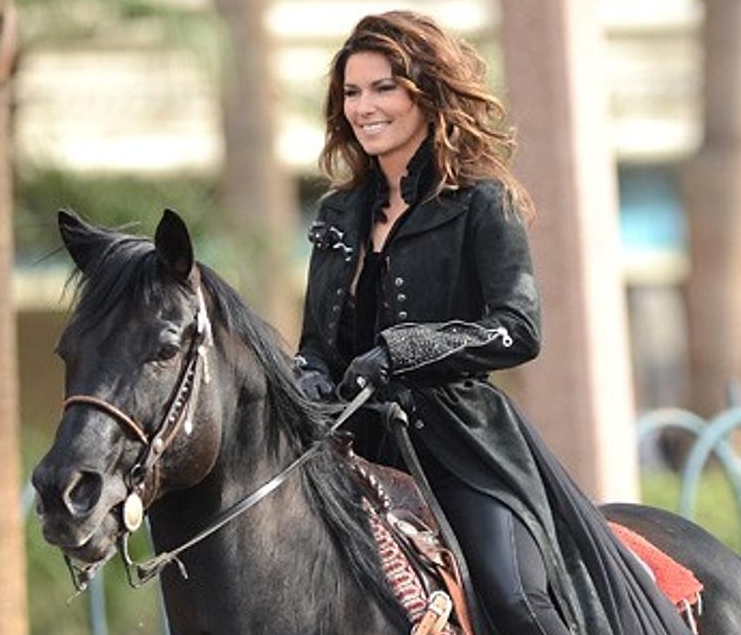 6. Madonna
The material girl is also a horse girl! Madonna took up riding when she was in her 40's during her marriage with Guy Ritchie. On her 47th birthday she mounted an unfamiliar
horse and suffered an accident where she broke eight bones in her body (2005). It took six months for her managers to allow her back in the saddle.
It was not her first fall. She has fallen before on her friend's property. Paparazzi scared her horse while unexpectedly emerging from bushes.
But that fall ended without major body damage, resulting just in few bruises. She eventually rode on the David Letterman
show with David who is also an avid rider. Today, she enjoys riding in the Hamptons during her free time.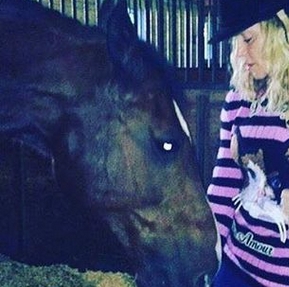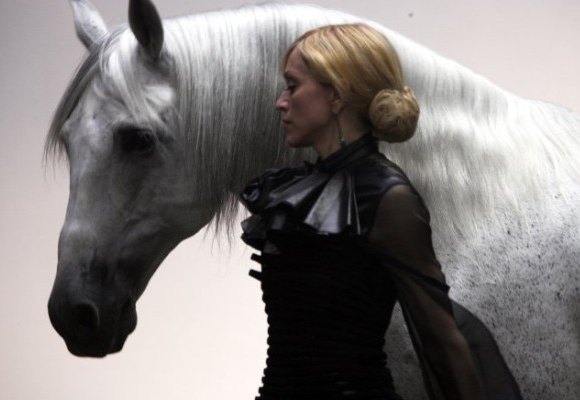 7. Clint Eastwood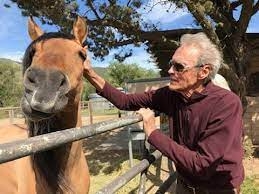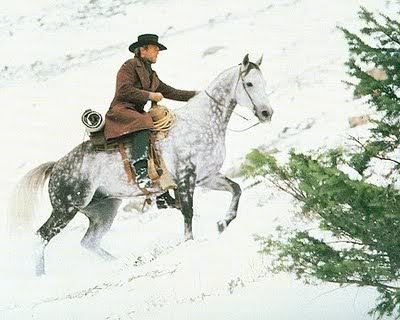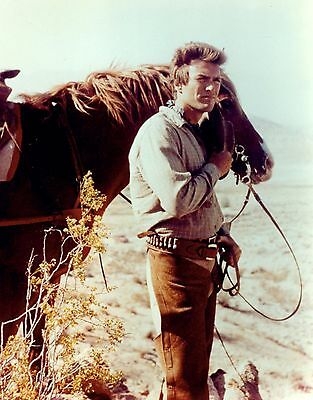 During

shooting, Clint Eastwood sustained what he describes as the worst injury he has ever had on-set when a horse he was riding fell through thin ice and launched him forward.
Clint suffered a dislocated shoulder. Apparently, the long gap between Clint Eastwood making westerns was caused by a mid-life allergy Eastwood had to horses.
8. Russell crowe
The Aussie actor has an intense love of horses and even runs a ranch in Nana Glen, a few hours outside Sydney. He's said before that horses are "just like people", and we have to agree!
We all saw him ride in "Gladiator", and anyone who can sit on a horse bareback as easily as Russel must be a horse lover.
Russel even built stables for the movie 'Australia' as he was hoping to star in it, although Hugh Jackman won the role. Never mind, he'll just have to buy more horses to fill the empty stables…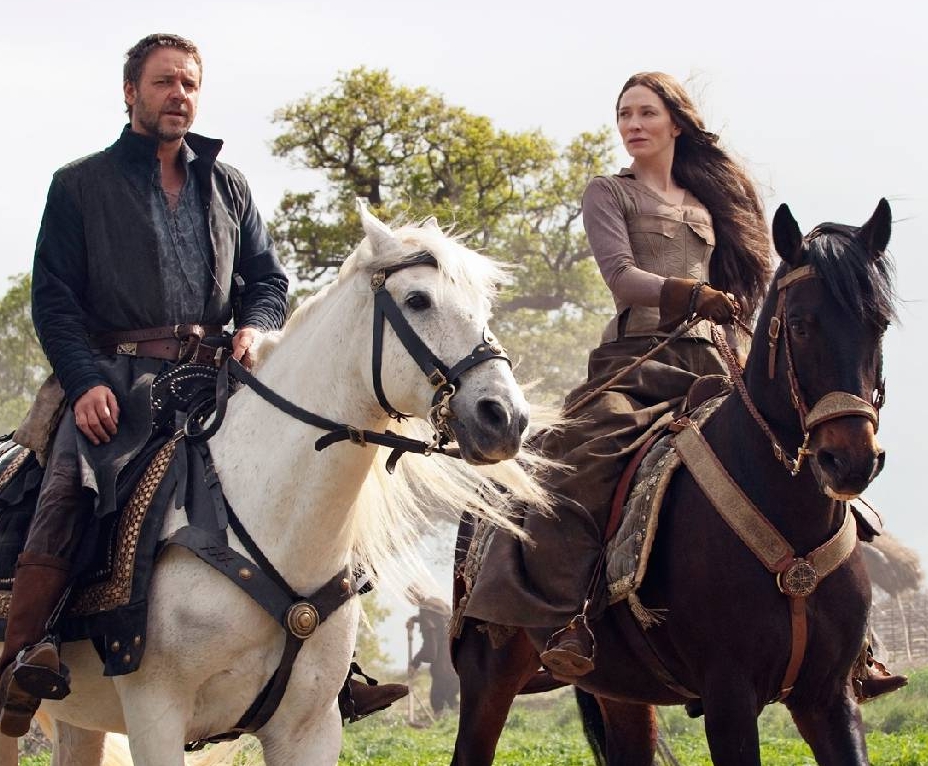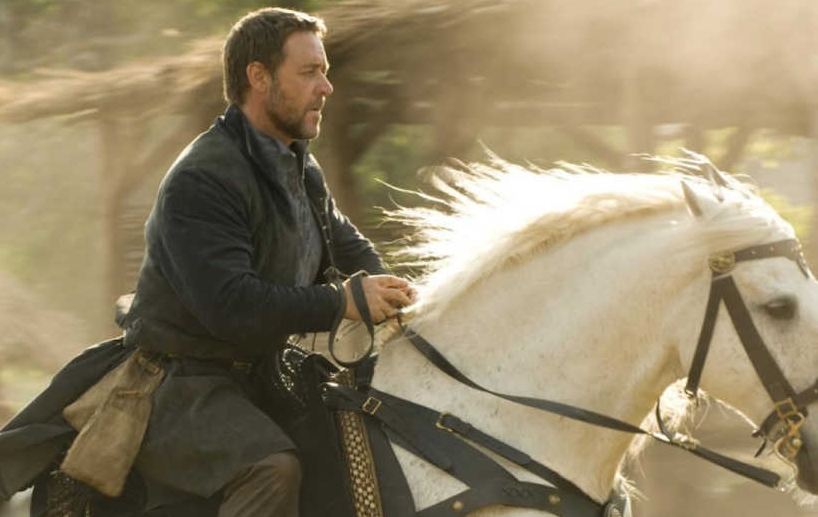 9. Patrick Swayze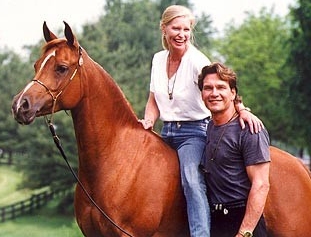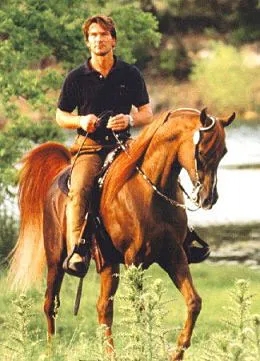 He was proud to do his own stuntriding. Swayze was seriously injured in May 1997 while filming HBO's Letters from a Killer near Ione, California, riding full speed through an oak
forest during a chase scene bareback. Patrick's horse went one way and he went the other when he fell off a horse and hit a tree. Both his legs were broken and he suffered from four loose
tendons in his shoulder. Filming was suspended for two months. Aired in 1998, Swayze slowly recovered from his injuries, but struggled to resume his career until
2000, when he co-starred with Melanie Griffith in Forever Lulu.
Patrick Swayze loved Arabians. As reported by HorseNation, he loved them so much that he regularly showed them near his New Mexico home, earned his pilot's license so he could fly to
shows, was married to a horse-crazed wife, and ran his own breeding program started by his stallion Tammen.
He was asked by straightegyptian.com what it was that he liked so much about this breed. He answered, "Their beauty. I like the form of the head, the proud trot, and their harmonious
physique. Everything fits together and is in accord. There is a natural balance in everything. I am a dancer, and I can tell when a body is made with function in mind. A healthy
Arabian is built for function! And that fascinates me." Sadly, Patrick passed away from pancreatic cancer in 2009.
Hundreds of mourners at Patrick Swayze's private memorial service were greeted by the deceased actor's white horse. The horse was one of the actor's favorites, saddled with
Swayze's riding boots upside-down in the stirrups. That is an old tradition among riders and cowboys.

'I had always dreamed and pictured this black stallion and this kind of bond that a kid can have with his horse.' When he saw these Arabians; the presence in their eyes,
the dignity and the energy and power they had, yet such a gentle nature –I was smitten and from that moment on, I dreamed all my life of owning one. Being dancers,
you can understand why we fell in love with Arabians, adds Patrick. The quality of the movement is so graceful and fluid, when you ride a quarter horse cutting horse
and then get on an Arabian cutting horse it's the difference between riding 'The Hulk' and riding a prima ballerina. Lisa agrees Riding an Arabian is like having air under you.
10. Jeremy Irons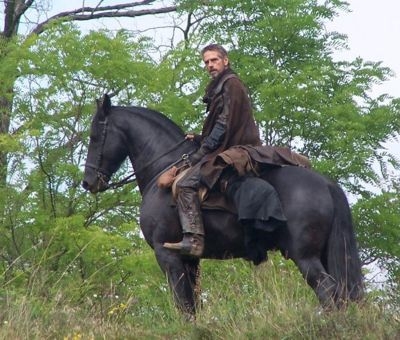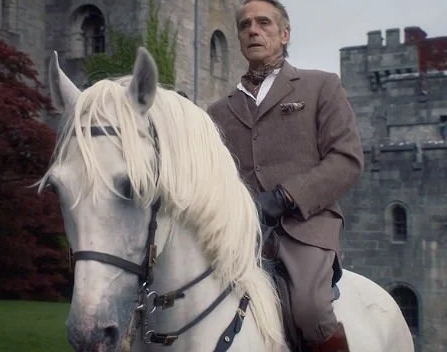 The star of "Assassin's Creed" and "Batman v Superman" has ridden horses since a young age, and now owns his own. In an interview
in 2007, he called his horse Paddy one of his most treasured possessions, along with his dogs.
11. Miley Cyrus
She used to be a sweet and innocent star of Disney's Hannah Montana TV show. Today, she is a bold and spirited musician who is showing the world she is a grown woman with her own sense
of individuality. Growing up on her father's estate in Nashville, TN, Miley developed her own love of horses. Now that she has grown into a successful entertain, she was recently able to
purchase the $5 million Hidden Hills Equestrian Estate outside of Los Angeles in May 2015. The estate includes a 6,500 square foot ranch home, one-acre riding arena, two
paddocks, and a ten-stall barn. Not too shabby!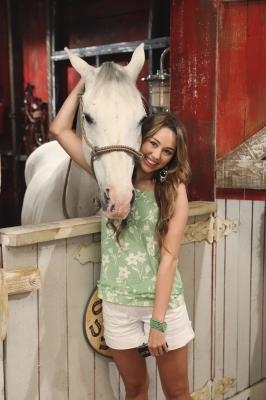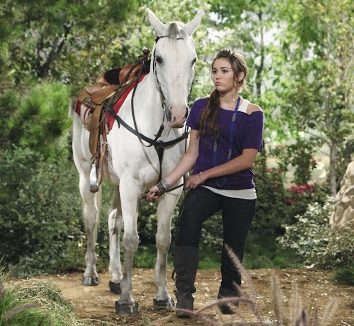 12. Brad Pitt and Angelina Jolie
Brad Pitt is well known as a movie heartthrob and loving husband to wife Angelina Jolie. Together, they have six children. Six children need six horses, right? Of course! That's why he
purchased six Shetland ponies and one horse in 2011. Brad and Angelina, who already ride, are looking forward to introducing their children to horses in the coming years.
Horse and Hound magazine reported, "He wasn't sure whether they'd find the time, as teaching the children to ride will take a lot of man hours but thinks it will be worth it in the long run…
He thinks it's best for them to learn to ride while they're young."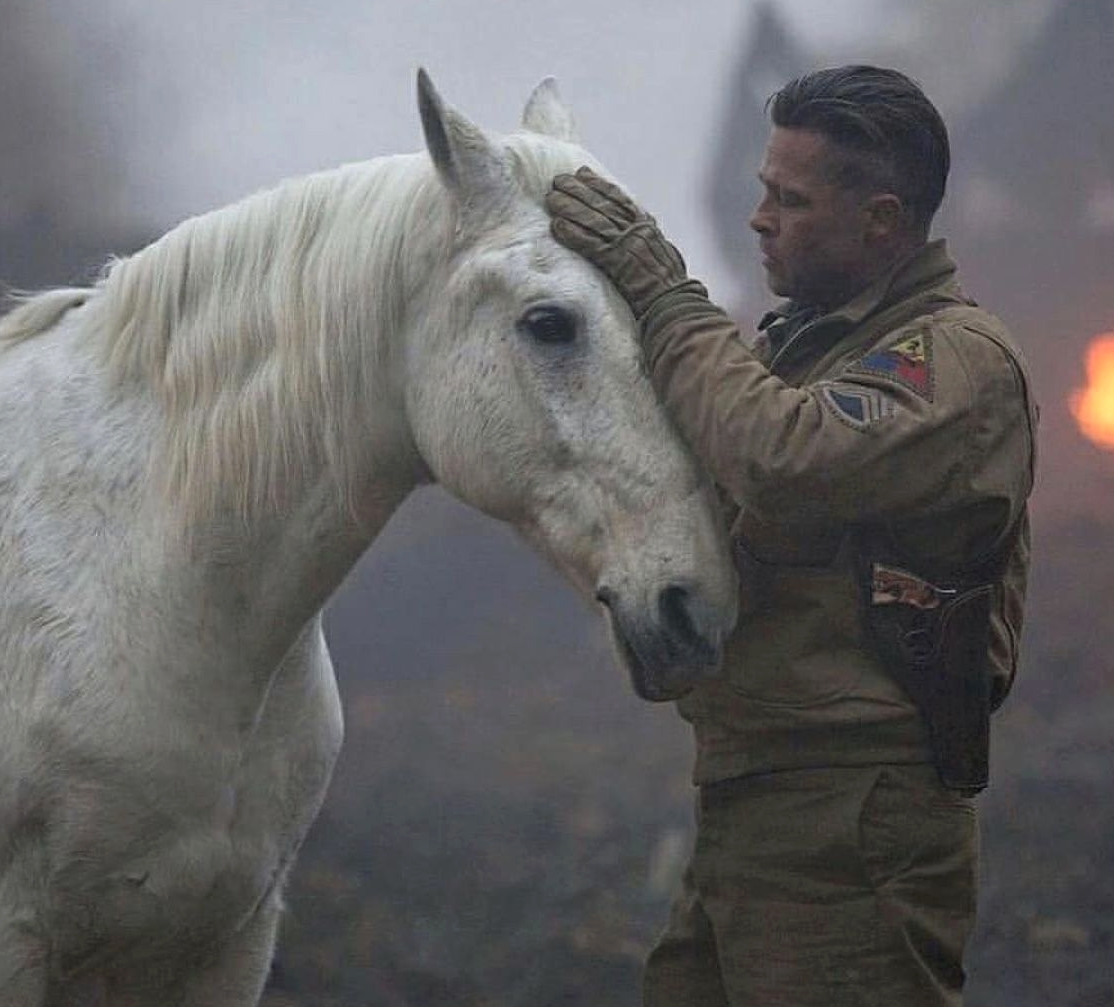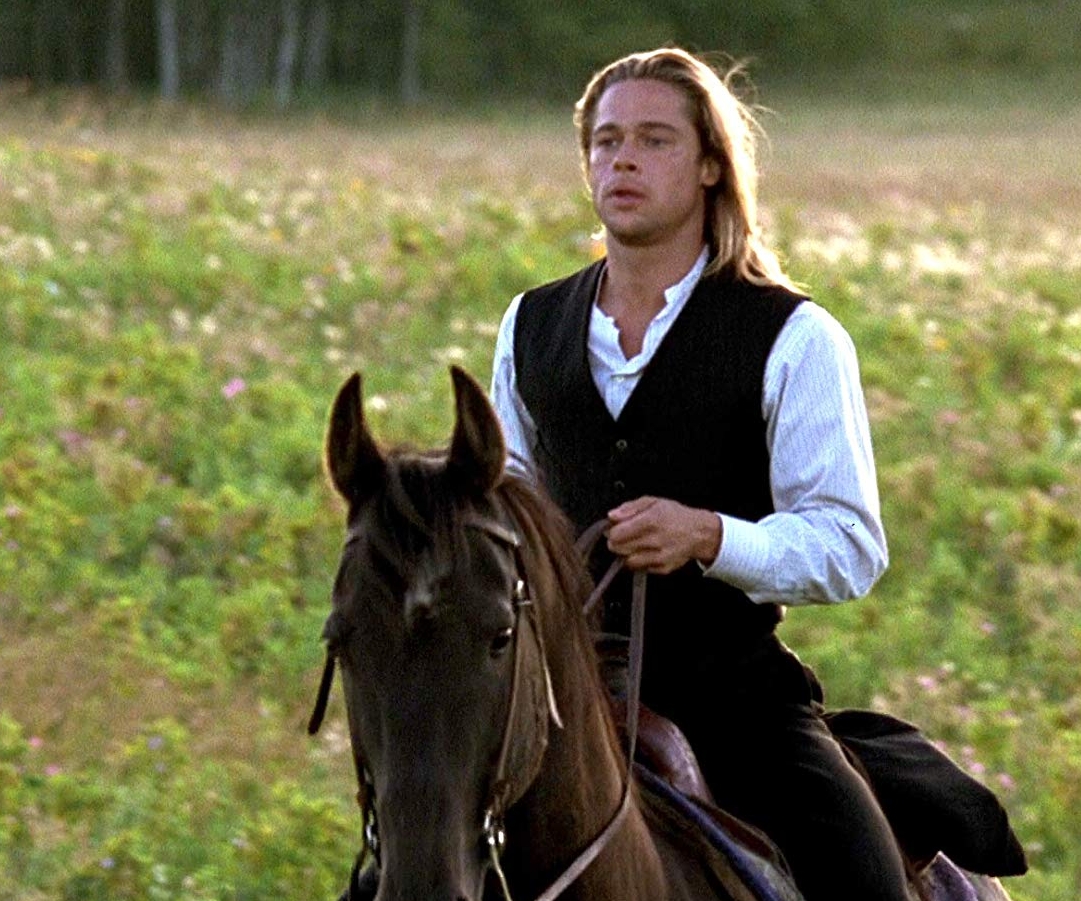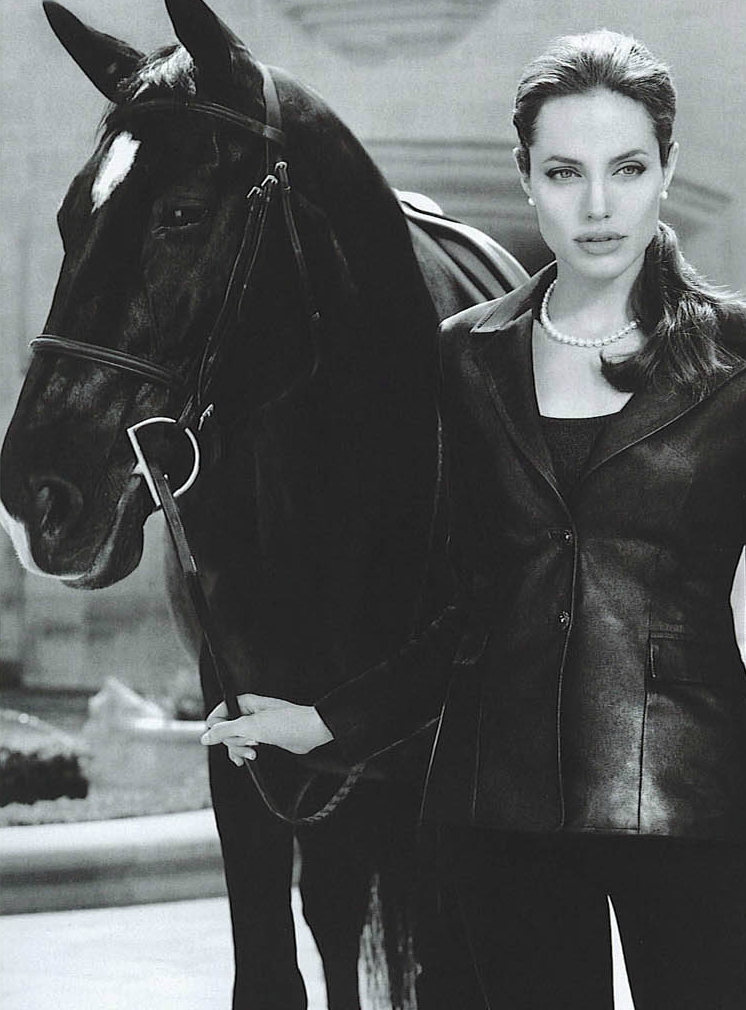 13. Zara Phillips
In Great Britain, the royal family members are celebrities to the English people. Zara Phillips, grandchild of Queen Elizabeth and cousin to Princes Harry and William is an accomplished
British equestrian. Just like her parents before her, she has excelled in competitions at the highest level. Some of her biggest victories include an individual gold and team silver at the 2006
FEI World Equestrian Games, gold at the 2007 European Eventing Championship, silver at the 2012 London Olympic Games, and team silver at the 2014 World Equestrian Games. She
competed in London on her horse High Kingdom and had the special privilege of being awarded her medal by her mother, Princess Anne.
14. William Shatner
Star Trek's Captain Kirk, actor William Shatner, first fell in love with horses as a young boy when he visited a rental stable near his home. He told Horse and Hound magazine,
"I remember going there all the time and having this kind of innate interest in riding, which I couldn't fulfill at the time because of the expense involved.
Later in life, he learned to ride working on the film Alexander the Great. He bought his first horse, a quarter horse, at an auction and kindled a love of both reining horses and
Saddlebreds. Eventually, he acquired a horse farm in Lexington, KY where he owns a famous Saddlebred stallion named Sultan's Great Day. His wife is also a horse lover.
He said, "She and I have won world championships on Saddlebreds, and I encouraged her to ride reiners as well, so we both ride competitively and occasionally against each other."
Shatner explained that each of his horses has "little charming traits that we work on and try to eliminate, but at the same time it makes them individuals and I find it hard to play favorites."
Besides showing and training, he is also well known for hosting a Hollywood Charity Horse Show annually in California. Even Spock himself has been seen ringside!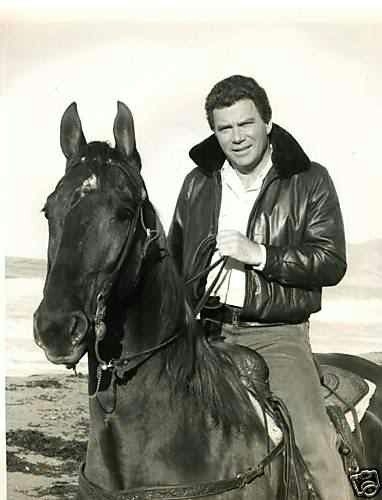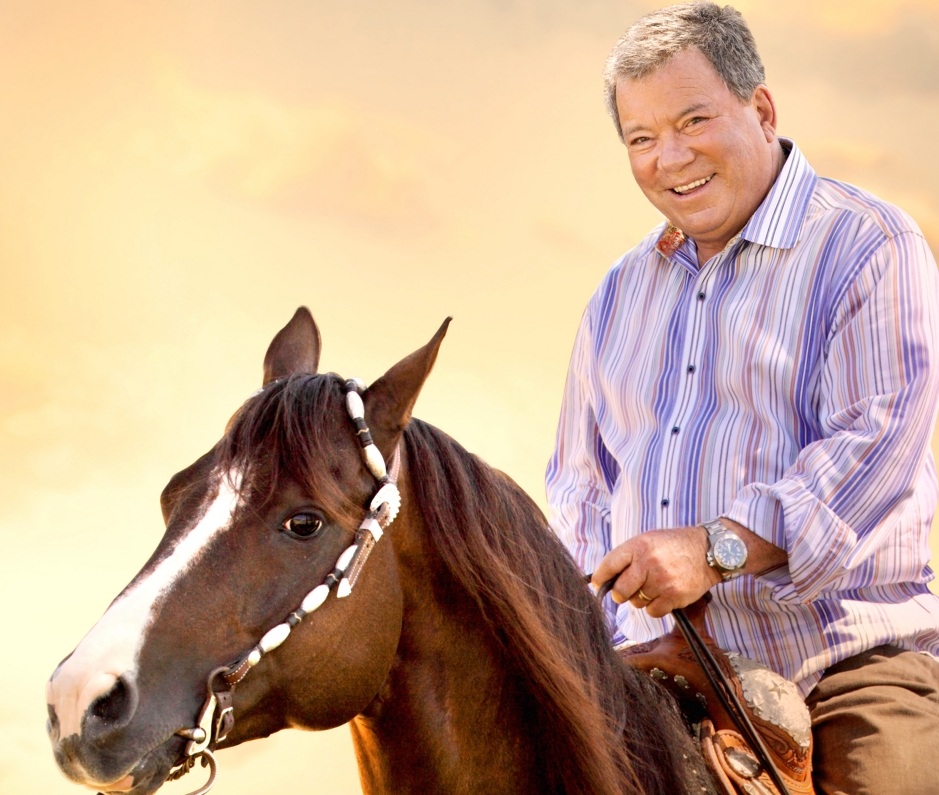 15. David letterman
Did you know that David Letterman is now an active rancher and conservationist in Montana? This new lifestyle has become possible since he left his nightly role as host of the Late Show.
He's enjoying his retirement but joked with the Hollywood Reporter that he'd like to do a new show on horseback. "I would like to do this show maybe three days a week, two weeks
out of the month," he laughed. It could be set in Montana and be called "Comedians on Horses Getting Coffee." In fact, Letterman has appeared several times on the streets of New York
City riding with stars like Madonna and even Harrison Ford!
You cab see the nice link with more photos of them riding in New York, you can click here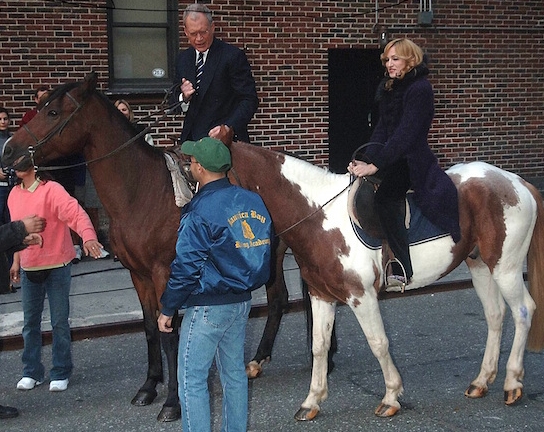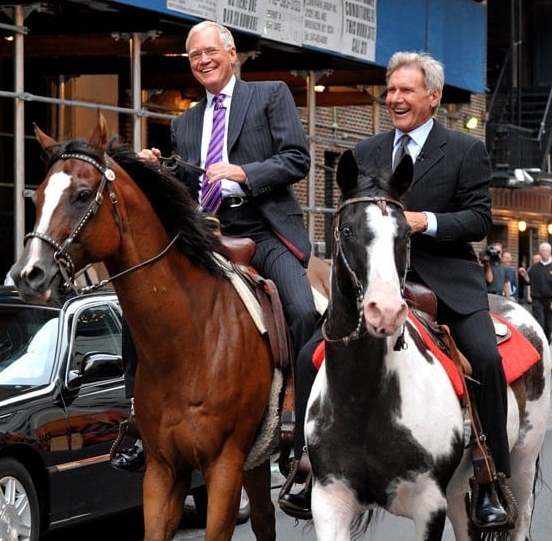 16. Johnny Depp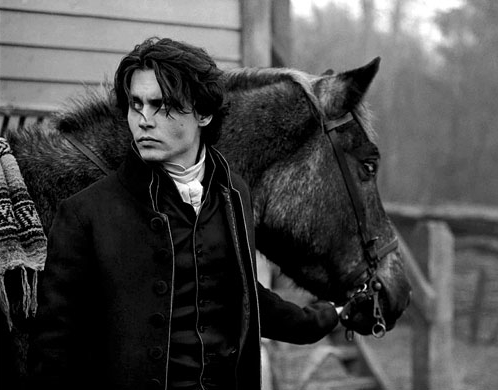 17. Paul Mc Cartney
Recently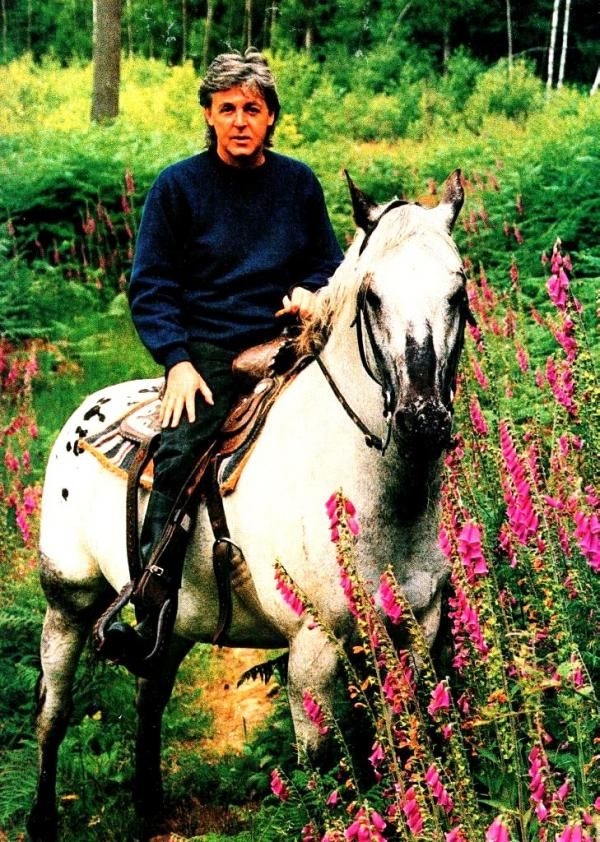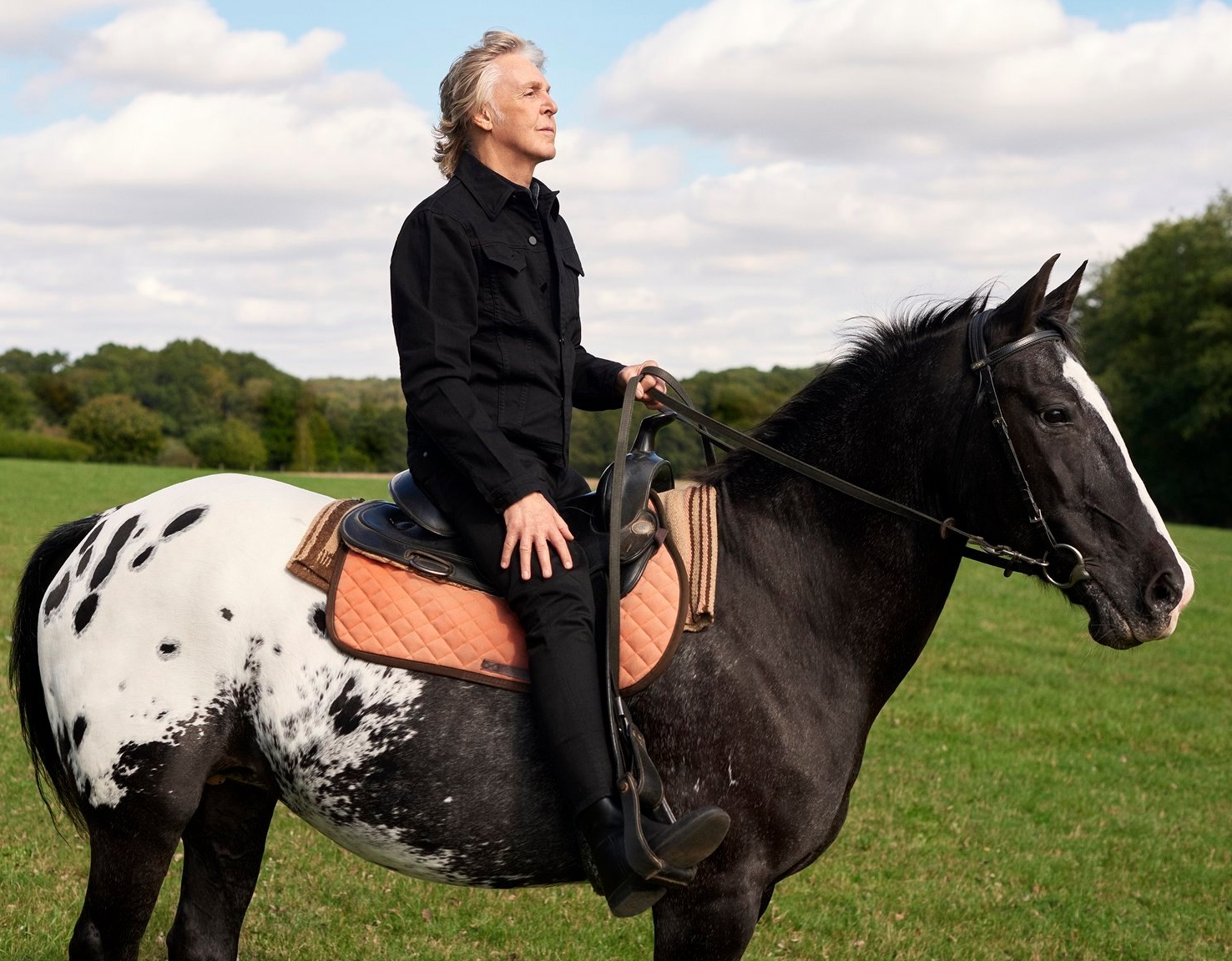 18. Richard Gere
Remember when we talked about Julia Roberts riding off into the sunset with Richard Gere in Runaway Bride? As it turns out, Richard Gere is pretty passionate about horses himself.
His breed of choice is the Appaloosa. Horse Nation explained that he first fell in love with horses while working on the 1970s Broadway play, Killer's Head. He learned about the
Nez Perce tribes and their relationship with the Appaloosa breed.
He's ridden in several films including Sommersby, First Knight, and I'm Not There. It was his Andalusian partner on the First Knight that taught him the most. "I'd seen the horse first on
tape, being ridden by this extraordinary Spanish rider, using no bridle and with his hands clasped behind his back…He was far too good for me, and it took quite awhile for me to ride him
properly. That horse taught me a lot."
He bought his first Appaloosa, Drukpa, who became a lifelong partner. "This big Appy follows me around like a dog. First horses are like your first girlfriend. You never forget."
Richard owns a ranch in upstate New York where he rides with his family. He is also highly involved in the Chief Joseph Foundation that promotes the preservation of the Nez Perce
culture through community activities involving the Appaloosa breed.
Hollywood stars live busy lives making films and earning the big bucks. It's nice to see that some of them can take the time to appreciate the honest and pure joy of being with a horse!
Runaway Bride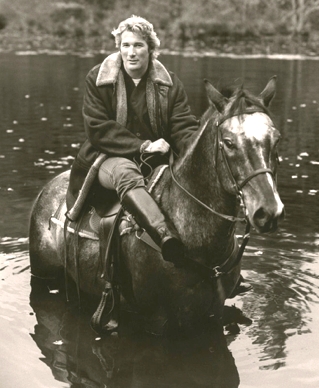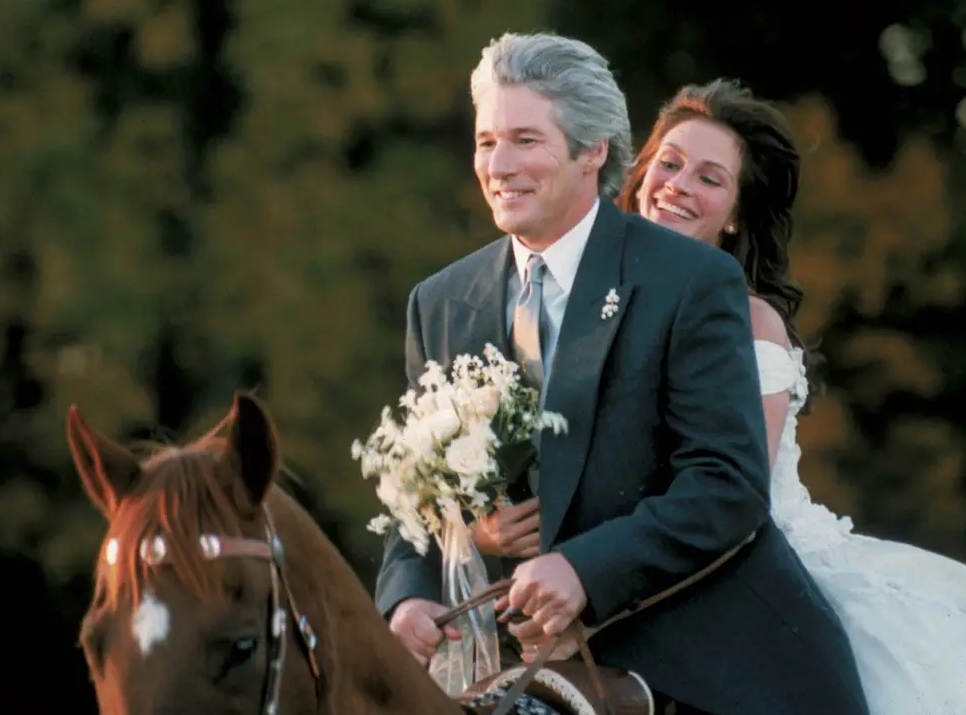 Clint Eastwood started playing cowboys, symbolizing Western masculinity, in the 1960s, and the whole time he's been allergic to horses
Picture Clint Eastwood in his iconic roles throughout his long career, from his star-making turn in A Fistful of Dollars (1964) to the Academy Award-winning Unforgiven (1992),
from High Plains Drifter (1973) to Pale Rider (1985). You likely conjure his chiseled face, scruffy beard, and flat-brimmed hat, and you probably imagine his hands holding reins.
Because he was almost always atop a horse.Only one problem: Clint Eastwood is allergic to horses.
Clinton Eastwood, Jr. was born May 31, 1930, in San Francisco, California. Though his family moved often when he was young, he was raised in relative privilege. His home had a
pool, and from an early age, he was athletic, a swimmer interested in healthy eating. As a young man, he worked as a lifeguard, a forest fighter, and golf caddy. He was drafted into
the Army during the Korean War, though he didn't see action, serving instead as a lifeguard at Fort Ord in Northern California.
While stationed at Fort Ord, Eastwood met a young movie assistant who'd later help him land his first audition in Hollywood. A few minor movie roles followed, but Eastwood finally
got a breakthrough when he landed the part of Rowdy Yates on the hit CBS Western series Rawhide, which ran for eight seasons, and set the stage for his future career. During the
Rawhide years, Clint cashed in by performing with other cast members at rodeos for as much as $15,000 a time.
n 1963, after the show went off the air, his Rawhide co-star Eric Fleming suggested Eastwood for the spaghetti Western A Fistful of Dollars, to be directed by the then little known
Sergio Leone. The film, which introduced a more desolate and unforgiving terrain than traditional Westerns, made a star of Eastwood. He reprised his character, The Man With
No Name, in the classic followups, For a Few Dollars More and The Good, the Bad, and the Ugly. The role became uber-Eastwood: gravely voiced, mysterious, not necessarily law-abiding
but principled in his own way, a man of few words, though they were memorable and oft-repeated, and who, yes, almost always rode a horse. Ah-choo!
source C. Eastwood and more you can click here
19. Harrison Ford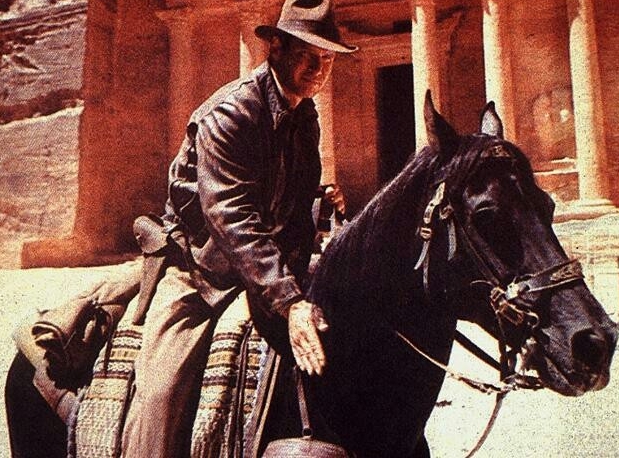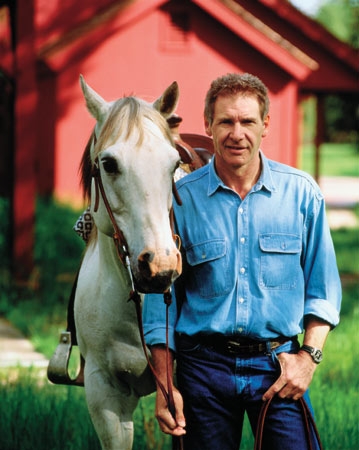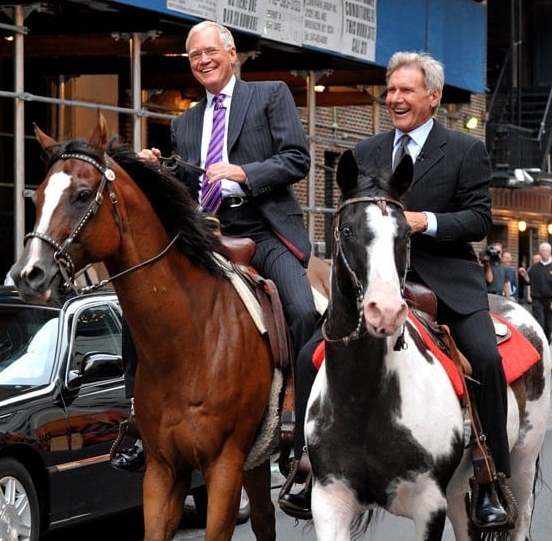 "You feel part of something that's got order and balance and harmony to it," Ford says of being on his land.
20. Sean Connery
With B. Bardot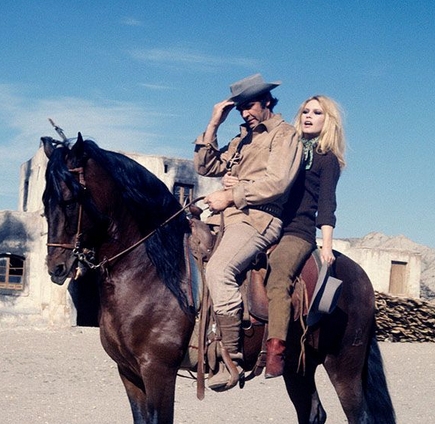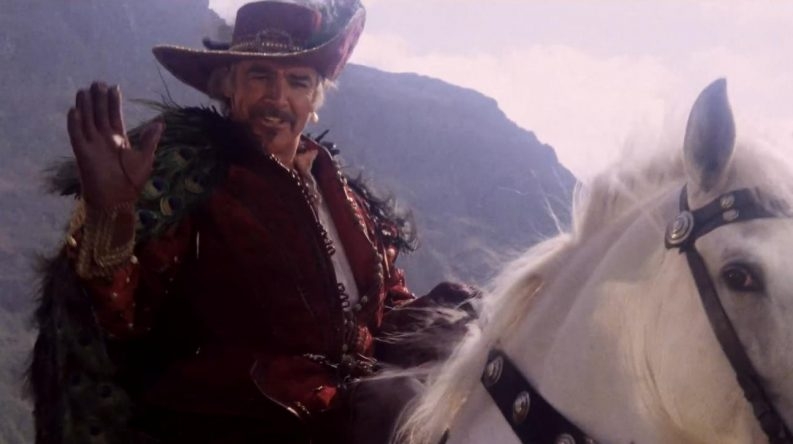 \
21. Roger Moore
You'd might wonder in which movies Bond rides a horse.
Here's the list. They are mainly Roger Moores (rather his stuntman).
On her Majesty's secret service (1969)
The Spy who loved me (actually a camel) (1977)
Moonraker (1979)
Octopussy (1983)
A View to a Kill (1985)
The Living Daylights (1989)
Never Say Never Again (1983)
"Happiest in the saddle"- Bond rides a horse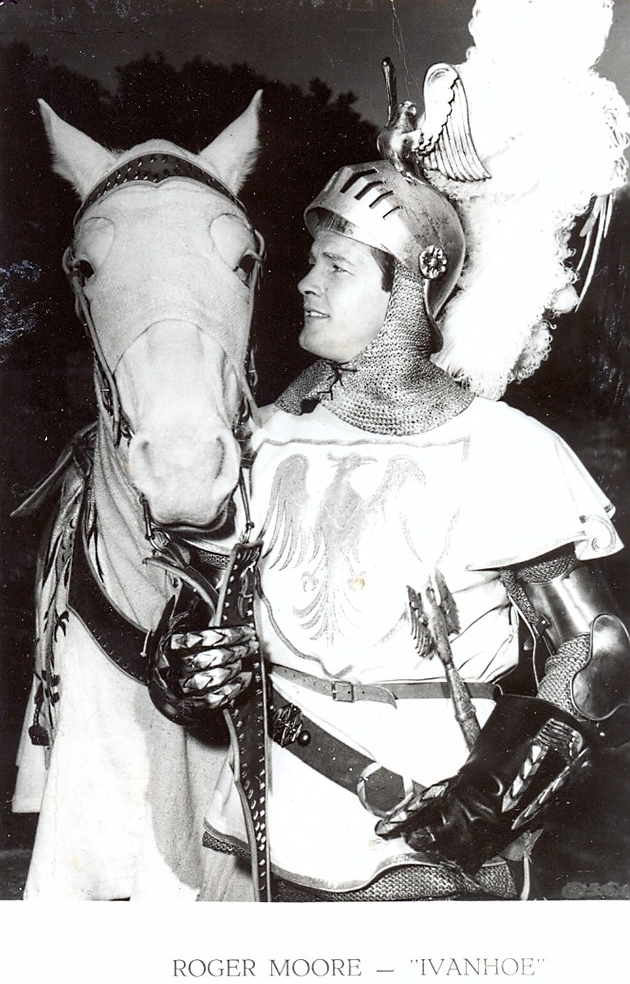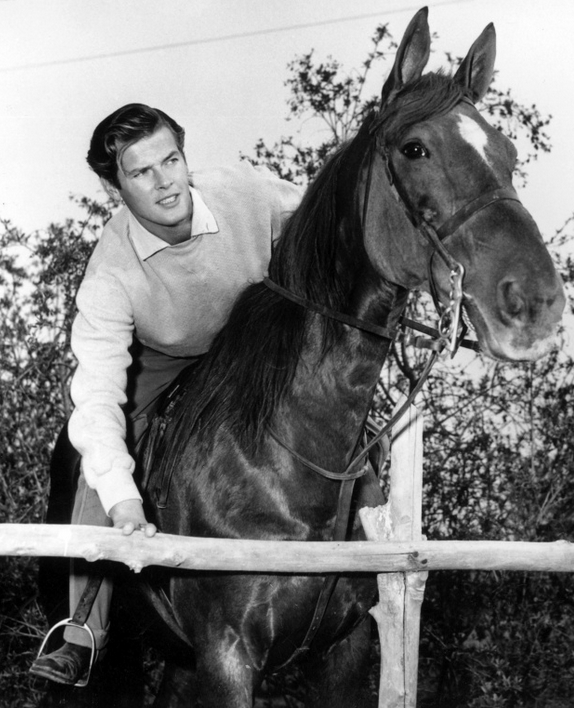 A view to a kill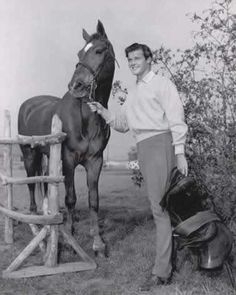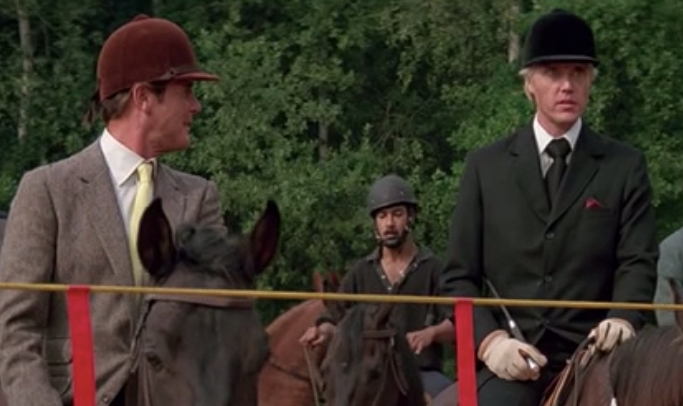 Back