Welcome to the unofficial "Adventures of "William Tell" aka "Crossbow" fanpage. This page will focus on the television series of "Crossbow": The Adventures of William Tell from 1985 to 1989. From the
peaceful village blacksmith to the avenging freedom fighter, the show follows the daring exploits of this legendary hero as he battles to save his son and his country from the evil Governor Hermann
Gessler. They made 3 seasons with each 24 episodes. Why Crossbow? It's not too complicated. We both watched the series in the 80s when we were kids and later, in the 90s, it still had a strong hold
over us as it does today! The show has meant so much to us that we felt we needed a page to pay tribute to this excellent and much neglected series. It's also a good way for other fans of the show to find
out more about it. We would like to hear from you fans out there so don't be afraid to email us with your thoughts.The acting talent contained in this little series is amazing. Will Lyman as William Tell and
Jeremy Clyde as Governor Hermann Gessler being, of course, our favourite performers. They were both perfect for their roles. Lyman gives the character just the right balance of intelligence and pacifism
blended with the anger of a man driven to fight injustices against his family and against all those who cannot protect themselves from Gessler. He is forced to go against his moral opposition to violence
in order to do what he believes to be right. Lyman displays the perfect angst for this paradoxical character.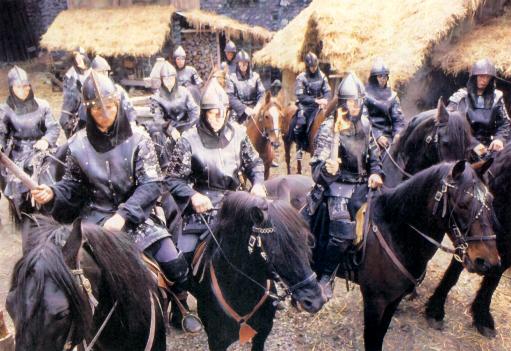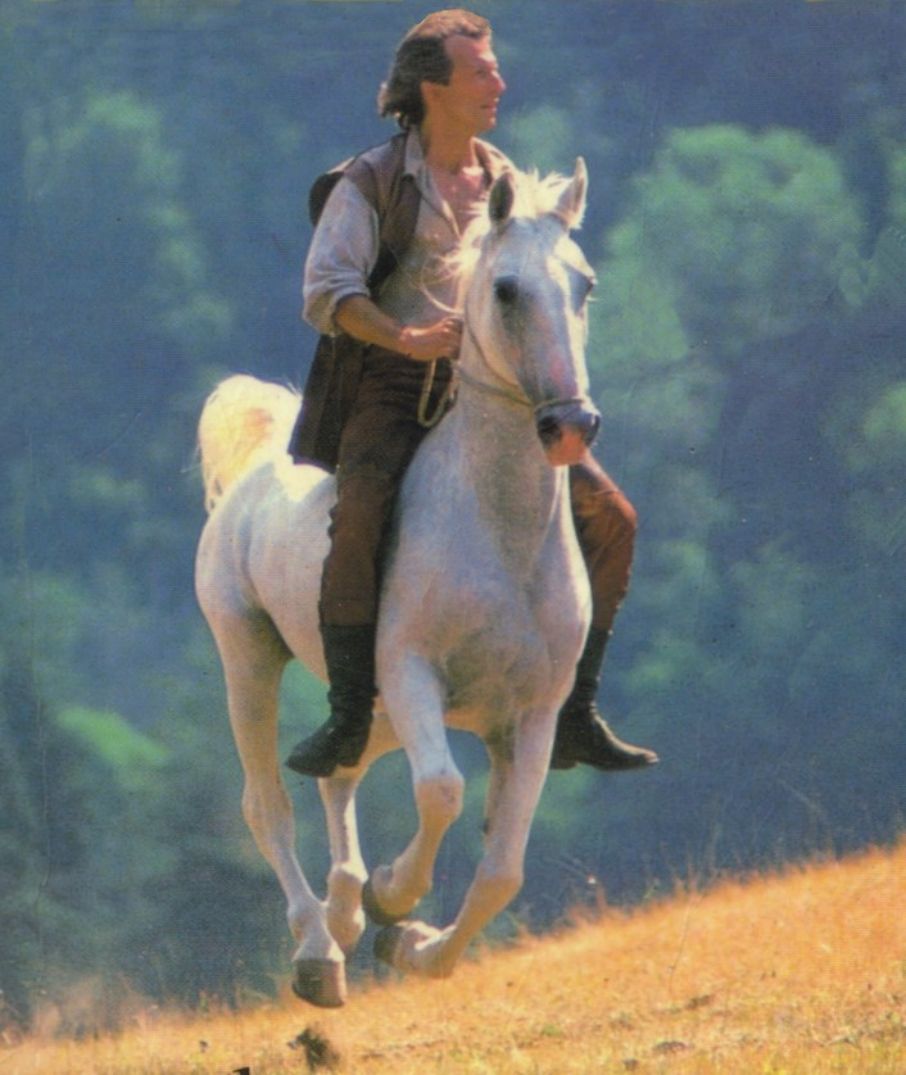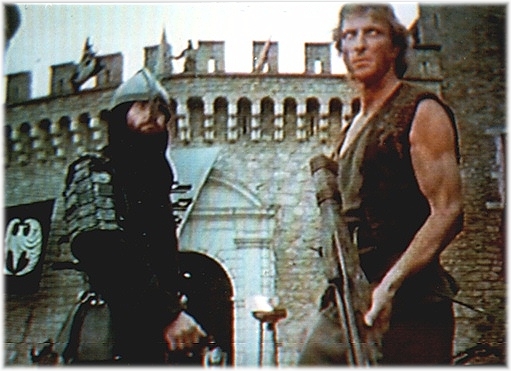 Clyde as Gessler is deliciously maniacal. The energy he throws into his performances creates a complexity for what could have been a very one dimensional character. While being the charismatically

evil villian you see his inward insecurity and cowardice. The way he relishes his ability to cause pain and fear and the complete patheticness he reveals, when the tables are turned on him, is always

hilarious and fascinating to watch.

The music, composed by Stanislas Syrewicz is beautiful and quite unique and innovative. The locations are well-chosen in lovely areas of France. Quaint old

villages, castles, ruines and beautiful nature scenes. There are some terrific stunts and including Mario Luraschi's horse stunts, see below. This show is ideal for children as it provides heaps

of action and adventure with minimal violence and it's also very historically educational. That aside adults can find a lot to enjoy in the show. It has heaps of intelligent and entertaining dialogue.

Heck, we just love the whole thing.

Crossbow 1986 - 1987 season 1

(Crossbow the Movie is a combination of episode 18, 19, 20. Starring Will Lyman as William Tell)

To his homeland - suffering under the yoke of cruel and oppressive empire - he is a symbol of hope. The Crossbow and the apple have become a flag of freedom. To the Emperor he is a dangerous spark that

must be extinguished before it can be become a flame. To the resistance he is a figurehead, a powerful ally if they can only persuade him to adopt their cause. To Gessler, the man who creates him,

he is Nemesis. Gessler pushed him beyond the limits of human endurance...and now he is back for revenge. To the woman who love him he is an enigma. He rides alone, searching for a son he may

have killed. William Tell A reluctant hero. A man forced to become a legend.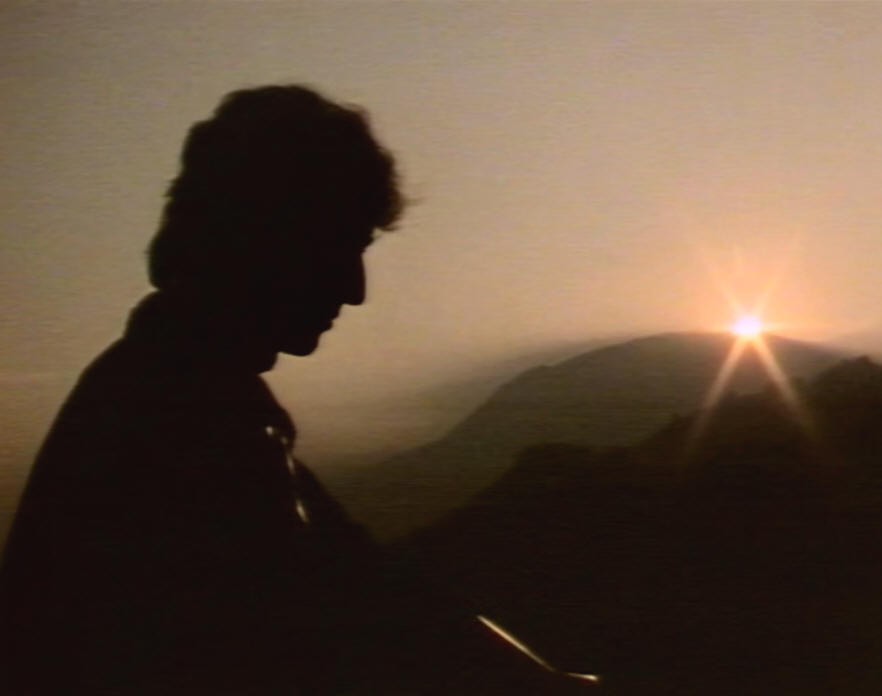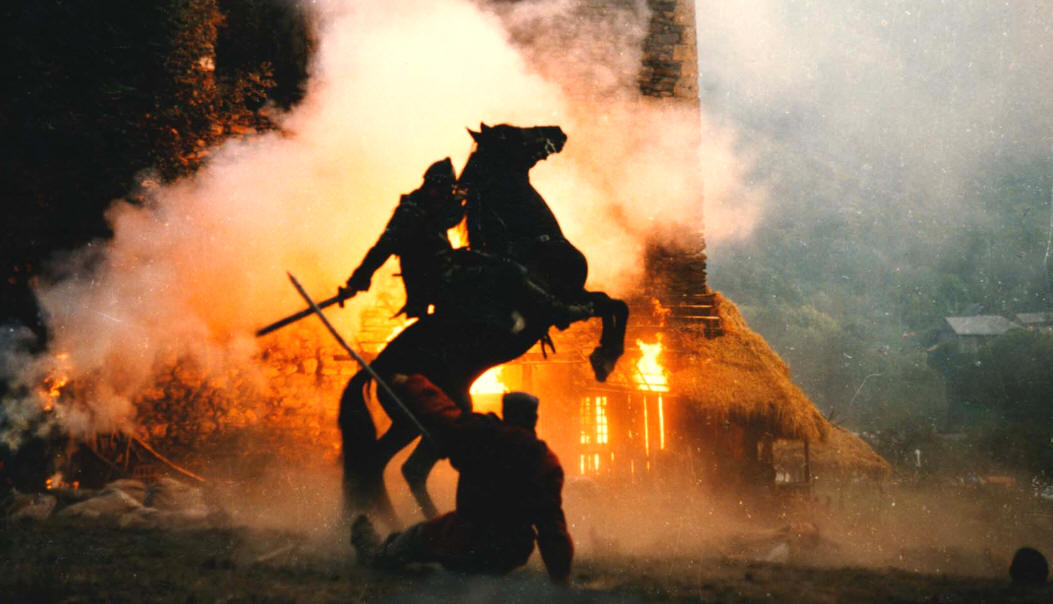 Crossbow 1987 - 1989 season 2 and 3,

S

tarring Will Lyman as William Tell

William Tell continues to fight injustice and crualty wherever he finds it. his travels throughout the Empire take him to new and strange places where he finds that the same, simple rule applies:

that man was born free, and tha must remain free. But the enemies of people are legion, and Tell and Tell must redouble his afforts to aid those who are oppressed bt Gessler's tyranny to

overthrow his vicious Black Knights bystanding up for themselves and fithing for their families an their land. The people gather around him and support him in his fight against both Gessler,

and his evil, Machiavellian half-brother. And though the final confrontation between the three enemies proves to benear-fatal, the battle is not over. William Tell, the reluctant hero, must fight on.

Crossbow the movie and the series of William Tell 1986 - 1989 Crossbow is a 1987 action/adventure television series that aired on The Family Channel.

The series was

produced by

Steven North

and Richard Schlesinger for Robert Halmi Inc., in co-production with French television network FR3, and filmed entirely on location in France. Synopsis: Crossbow follows the adventures of

William Tell (Will Lyman) and takes place in the 14th-century in Switzerland. William Tell and his son Matthew are imprisoned by the tyrannical Gessler (Jeremy Clyde). As Governor

(Landburgher in the original story) of Austria, Gessler plans to stop the Swiss uprising. Having split the apple on his son's head with his crossbow, much to Gessler's chagrin,

there is no stopping William Tell's legendary strength and skill.

Cast and characters

Guest appearances
Will Lyman
Governor Hermann Gessler, by
Jeremy Clyde
Blade, played by
Melinda Mullins
Roland, played by
Valentine Pelka
Matthew Tell, played by
David Barry Gray
Katrina Tell, played by
Anne Lonnberg
Tyroll, played by
Hans Meyer
Conrad, played by
John Otway
Arris, played by
Robert Addie
Stefan, played by
Conrad Phillips
Weevil, played by
Bernard Spiegel
Ambrose, played by
Bertie Cortez
The Emperor, played by
Guy Rolfe
Prince Ignatius, played by
Johnny Crawford
Gaston, played by
Brian Blessed
Vogel " The Alchemist", played by
David Warner
Captain of the Guard, played by
Steve Buscemi
François Arconciel, played by
Roger Daltrey
Sara Guidotti, played by
Sarah Michelle Gellar
Alternative names
De Kruisboog / Willem Tell (Belgium and The Netherlands - BRT Veronica)
Crossbow: As aventuras de Guilherme Tell (Brazil)
Кралят на Арбалета (Bulgaria)
Kusza (Poland)
Ballesta (Catalonia)
La ballesta: Las Aventuras de Guillermo Tell (Latin America)
گیوم تل (Iran)

חץ וקשת (Israel)
Guglielmo Tell (Italy)
Guillaume Tell (France)
Guillermo Tell (Spain)
William Tell (UK)
Vilém Tell (Czechoslovakia)
Wilhelm Tell (Finland)